The Buy to Let Mortgage Guide
Buy to let is another term for residential property investment.
A buy to let mortgage is used to either purchase or remortgage residential investment properties.
Now well established in the UK, we give an overview of buy to let mortgages, what they are and how to apply for one.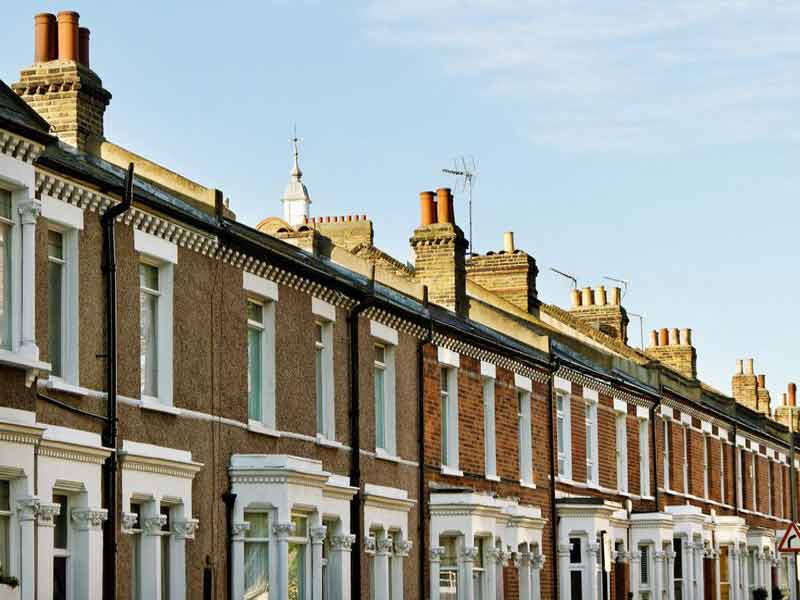 How do buy to let mortgages work?
To invest in residential property with the help of a mortgage requires a specialist buy to let mortgage.
These are essentially the same as a residential mortgage; repayment/interest only etc but how you qualify for the mortgage is different. As a landlord you will be renting the property to tenants who in turn will pay rent each month. The lenders will be assessing you as well as the property to see how financially viable the proposition is.
If you have a 'normal' mortgage on your buy to let property then you will be in breach of the mortgage conditions and most likely have no insurance cover as a consequence.
What is a buy to let mortgage?
Buy to Let mortgages are generally arranged on an interest only basis, although a conventional repayment mortgage is acceptable. The option to have interest only arises because "sale of asset" is seen by lenders as an acceptable means of returning their capital to them. Of course, there are many other ways that you can pay back the lender e.g. from savings or other investments.
There are two reasons that an interest-only mortgage is an advantage:
BTL is often done as a source of additional income. Monthly payments are cheaper because there is no capital element as is required for a repayment mortgage
Achieving the desired loan size, especially if a high LTV is required, see below
The lender needs to know that there is sufficient rent to cover the payments on the mortgage and each lender uses their own particular set of calculations to determine this. The higher the mortgage payment, for example by having a repayment mortgage, the higher the rent needs to be for a given loan size. That calculation includes a safety margin and is known as an Income Cover Ratio (ICR). Typically it asks for the rent to be at least 45% more that the mortgage, when the mortgage is calculated at a stressed interest rate.
There are other factors that a lender will use to determine allowable loan size including whether you are an individual or portfolio landlord, whether you are a basic or higher rate taxpayer, or whether you opt for fixed rate mortgages usually of 5 yrs or more. Some lenders might also use some of your personal income in their calculation.
As with any mortgage application, the lender will want to know a lot more about you than just knowing the rent. Frequently there is a minimum personal income of £25,000pa for basic eligibility.
The benefits of buy to let
Over the long term most people would agree that property investment is a lower risk investment that provides excellent return on capital.
As you own a property, you can benefit from the capital appreciation (rising house prices) and also a regular income (from the rent). The advantage of buying via a mortgage is that you contribute 25% of the cost via the deposit but enjoy 100% of the capital growth.
It is very important to do your homework before buying a property. This is an investment and should be judged on those merits. Ask local agents about the best areas or roads. Even certain types of houses can be more suitable for tenants than others.
Residential property taxation
In recent years the government has wanted to deter landlords and slow down the Private Rented Sector (PRS). They have used tax to do this.
So we now have a set of taxes that come into play when individuals purchase and own residential property to let.
Stamp Duty – The initial tax you pay when purchasing a property. There is now a 3% levy in addition to the prevailing stamp duty rates for residential investments.
Income Tax – If you own the property as an individual (as opposed to a Company) then you can no longer offset all of the mortgage interest costs and any benefit will only be at the basic rate of tax.
ltd co spv
75%
portfolios
let to buy
Buy to let mortgage criteria
Buy to let mortgages are readily available. As with all mortgages, each lender has their own criteria to apply to potential borrowers.
Buy to let mortgages are available up to 85% loan to value (LTV), so a deposit of 15%. However, 75% LTV is a more realistic figure that the majority of lenders will look for.
You should be aged 18-75 with a minimum income of £25,000pa. A good credit score is recommended!
You need to show the lender that you can obtain enough rental income from the tenant to cover the interest on the mortgage plus a safety margin of 45%.
Buy to let mortgages are not regulated by the FCA.
Buy to let insurance
All lenders will insist that you have appropriate buildings insurance in place and you should make sure that the insurance is specifically designed for landlords.
Most lenders specify how much you should insure the building for. This is usually known as the rebuilding cost. It is not the purchase price. Sometimes this rebuilding figure will appear on the valuation report, sometimes it will be in the Terms and Conditions of your mortgage.
If you intend to supply any furniture or white goods in the property, you should include Landlords Contents cover as well.
It is possible to buy insurances to cover problems with tenants and for maintenance issues. As with any insurance there are terms and conditions.
Some important ones are:
If the insurance concerns the tenant, rent arears and legal costs, the insurer may well have to vet the tenant before cover is offered
A landlord or his agent have to visit the property with specified frequency. Normally every 6 months or 3 months if the property is occupied; or weekly or fortnightly if it is empty. This has an effect on the price of the insurances. Whatever the situation, you must comply with that requirement or a claim could be rejected.
Buy to let mortgages for Limited Companies
Buy to let mortgages for limited companies (SPV) are possible and have been gaining in popularity due to the income tax changes applied to individual property owners.
Lenders prefer to lend to an SPV (Special Purpose Vehicle) Company rather than a trading company. These are set up with the specific purpose of acquiring properties for investment.
Points to note:
The interest rate you pay for a mortgage is normally slightly higher than for a private individual
Although the mortgage will be in the name of the company, the application form will require all the details of directors and major shareholders
The major shareholders and directors will still be required to give personal guarantees to the lender. This means that the liability for the buy to let mortgage is the same as for a private individual
A common reason to use a limited company has been to counter taxation changes to treatment of finance costs
Always consult an accountant regarding SPV property decisions
Here we have some further information on SPV buy to lets and Buy to let mortgages for Limited Companies.
Can I live in my own buy to let?
If you use your own buy to let property as your main residence you will be breaking the lenders mortgage terms.
Should you wish to permanently live there you will need to change the mortgage type from buy to let to residential. If your existing lender can't do this you will need to remortgage.
Can I convert a residential mortgage to a buy to let?
This may be possible if your lender grants a consent to let. If granted, this consent is normally for a specific period, typically a year or two, after which you would be expected either to convert to a normal buy-to-let mortgage or sell.
There are a few of advantages to this:
You will normally remain on your existing residential mortgage product, which is likely to be cheaper than a BTL product
It is quicker, easier and cheaper to arrange than a let to buy
Like let to buy the costs of your existing mortgage will be extracted from the affordability calculation for your new loan
Otherwise it will require a remortgage onto a buy to let product.
Why use a buy to let mortgage broker?
We deal with your potential lenders everyday, so we know their criteria and the types of borrowers that they are accepting.
Some lenders only work via a broker and do not allow direct applications. So we can give you a wider choice of mortgage products and options.
We are with you all the way! From our initial research, to helping with the paperwork and then chasing the lender until completion. We are always on your side.
Speak to an expert about buy-to-leT mortgages
The right advice is crucial when starting or expanding your property portfolio. With over 20 years advising on buy to let mortgages we are well placed to assist all landlords.
Call 020 8301 7930 to start your journey with us.