Are you a landlord with multiple buy to let properties?
Once you own 4 or more let properties lenders start to look differently at your buy to let mortgage applications.
We have helped many portfolio landlords with their purchases and remortgages.
Let our expert buy to let brokers find you a great portfolio mortgage.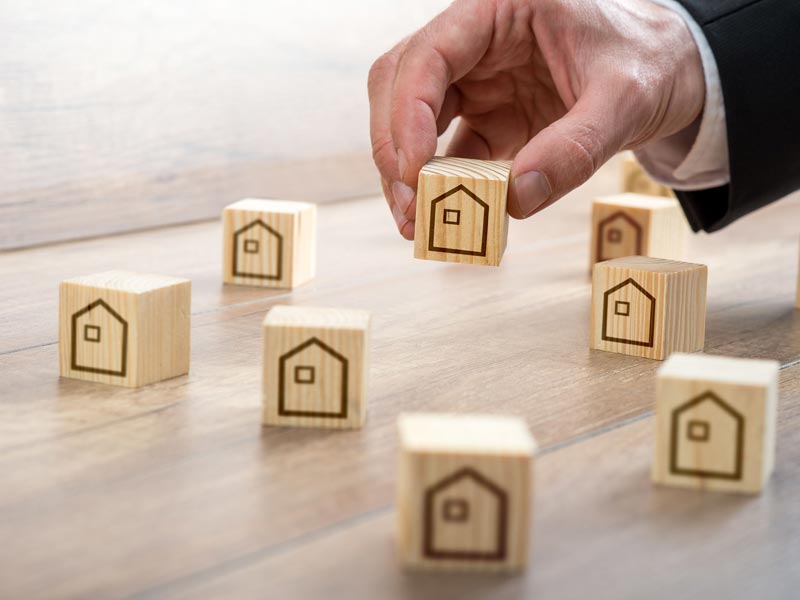 What is a Portfolio Landlord?
Once you have 2 or more mortgaged rental properties you could be considered a portfolio landlord. But in terms of mortgage lending for buy to lets, holding 4 or more properties classes you as a portfolio landlord in the eyes of the lender.
Affected properties includes those owned through a limited company.
What is a buy to let portfolio mortgage?
The mortgage basics are the same as a normal buy to let but you will need this type of loan for your 4th buy to let and for all subsequent purchases.
They are still secured on your individual properties, one mortgage per property. Not all lenders offer portfolio mortgages so we can guide you through the choices available across all lenders.
Applying for a mortgage
If you are currently looking at landlord portfolio mortgages its fair to assume you already have a few rental properties. The lender, either a bank or a building society, will have additional lending criteria they will use for your application.
The information that the lender will ask for includes standard items such as:
ID and proof of address
Bank statements
Proof of earnings (P60, accounts, SA302)
But they will also ask for:
A schedule of buy to let properties within your property portfolio showing financial data such as rent, mortgage outstanding, property values etc
Our experienced buy to let mortgage brokers can help you to collate the right information for the lender to assess as part of your mortgage application. Getting this correct at the outset can save so much time later on.
How many buy to let mortgages can I have?
There's actually no set limit or maximum for the number of mortgaged properties within a buy to let portfolio.
Each lender will often want to limit their own risk by having a maximum number of mortgages they will grant per investor. But the overall limit will be determined by your own financial situation and the specifics of your property portfolio.
Purchase and Remortgage
Buy to Let Portfolio Mortgages are available for the purchase of new properties or to refinance (remortgage) an existing property.
About the Author
More by this Author
Speak to an expert about buy-to-let portfolio mortgages
The right advice is crucial when starting or expanding your property portfolio. With over 20 years advising on buy to let mortgages we are well placed to assist portfolio landlords.
Call 020 8301 7930 to start your journey with us.