Are you a subcontractor in the construction industry?
Do you feel like it's impossible to get approved for a mortgage due to your post-tax profit income being lower than your overall turnover?
If so, then don't despair!
The Construction Industry Scheme (CIS) offers an alternative way of presenting your earnings to mortgage lenders which can make it easier for you to get approved for a mortgage.
At Drake Mortgages, we specialise in helping subcontractors find the right lender for their needs. Our team of experts has years of experience navigating the application process and finding suitable mortgages even if you have been self-employed or a subcontractor for less than one year.
Read on to discover how a CIS mortgage can help you to borrow more, move house or remortgage.
The Construction Industry Scheme (CIS)
Under the Construction Industry Scheme (CIS), contractors deduct money from a subcontractor's payments and pass it to HM Revenue and Customs (HMRC).
The deductions count as advance payments towards the subcontractor's tax and National Insurance. The scheme has helped the HMRC to reduce the cases of tax evasion in the construction sector.
Contractors must register for the scheme. Subcontractors do not have to register, but deductions are taken from their payments at a higher rate if they're not registered.
Before paying a subcontractor their CIS status needs to be verified with HMRC. This check confirms whether they are registered and what rate of deduction to use when calculating 'net' pay.
CIS payslips explained
The concept of a 'payslip' is normally associated with an employed person, or employee. It shows their gross income and any deductions for tax, national insurance or pension contributions each month.
While CIS workers are often thought to receive payslips each time they get paid, the official name for the document is a Payment and deduction statement. These certificates, or statements, need to be produced by the main contractor every time they send a payment.
The payment and deduction statement acts very much like a payslip and shows the contractor's name and tax reference, details of the payments made, the cost of any materials used and the deductions made.
What is a CIS mortgage?
The employment status of a borrower, and their actual income, are both vital parts of a mortgage application.
Typically, there are two types of employment:
Employed – You work for a company and they pay you each month. Your tax is taken care of via the PAYE scheme.
Self-employed – You work for yourself and decide when and how to work. You pay your own taxes.
The CIS is quite unique as it sits between these two options. But fundamentally a CIS worker is self-employed according to HMRC and will still be responsible for their own self-assessment tax returns etc.
A CIS mortgage uniquely allows a sub-contractor to be treated as an employee for the purposes of working out their mortgage. Because of this, their gross annual income is used, as opposed to a net profit or self assessment figure.
This makes a big difference to the amount you can borrow.
Not all lenders are happy offering CIS mortgages, so it's important to do your homework and seek advice from a mortgage broker.
Who is eligible?
If you are registered with the Construction Industry Scheme then you are eligible to apply. However, you will need to provide 3-6 months of CIS payslips, plus corresponding bank statements.
For the purpose of CIS, construction work includes:
preparing the site – for example, laying foundations and providing access works
demolition and dismantling
building work
alterations, repairs and decorating
installing systems for heating, lighting, power, water and ventilation
cleaning the inside of buildings after construction work
Professional work done by architects and surveyors as part of their normal professional discipline, whether on or off site, is not a construction operation.
Construction Industry Scheme (CIS): detailed information on gov.uk
General criteria
Age: Applicants need to be between 21 – 75 years old.
Term: To a maximum age between 80-90.
Income: Proof of income will be required, usually six month payslips or payment and deduction statements and six months bank statements.
Deposit: A minimum of 5% but higher amounts (10% and over) will open up more options to choose from, and possibly lower rates.
Credit status: All lenders will check your credit file. To get the best rates you need to have conducted all of your loans and credit agreements to a high standard. If you are unsure what might be on it then it's probably a good idea to get a copy of your credit report to check.
Are self cert mortgages still available?
Self-certification mortgages were once a popular option for individuals in the UK who were self-employed, they allowed borrowers to self-certify their income without providing extensive proof of earnings.
Self-cert mortgages are no longer available in the UK, after effectively being banned by the FCA.
How is a CIS mortgage different?
The primary difference is the income used by the lender when calculating the maximum CIS mortgage. 
A CIS mortgage will enable sub contractors to use the gross amount shown on the payment and deduction statement as proof of income. Self-employed applicants would normally be expected to submit their business accounts or SA302, and have the mortgage assessed on the lower profit figure, rather than gross income received.
You would need to provide the last six months payslips, allowing the lender to calculate the average monthly income, from which they can estimate your income for a full year. By using the gross income shown on the payslips, you can achieve a much higher mortgage amount when compared to the self-employed/self assessment route.
Speak to a CIS Mortgage Expert
Our brokers are waiting to take your call. Solutions for all mortgages.
contact us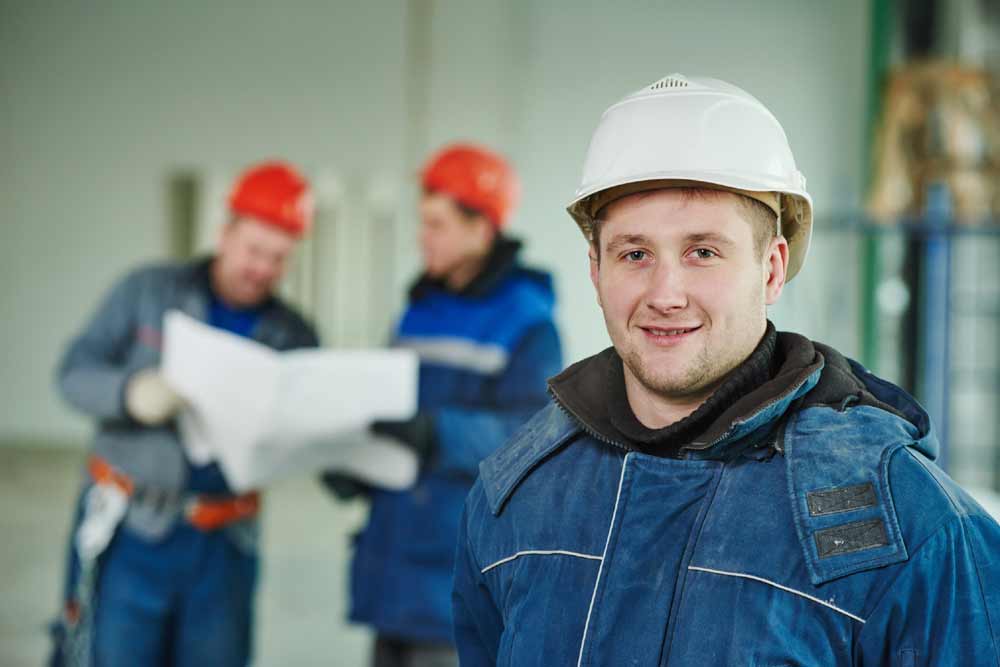 How much can you borrow?
To calculate how much you can borrow a lender first needs to know your annual income.
For CIS applications this process is as follows:
Lender asks for 3-6 months of sub-contractor payslips
Using the gross income figure they work out an average
This average is then used to calculate a gross income for the year
The resulting annual figure, for the purpose of the mortgage application, is your gross annual income (before tax). Depending on the lender, you should be able to borrow 4 to 5 times this figure.
QUICK EXAMPLE
Average gross annual income = £50,000
Multiplied by 4 = £200,000 (potential maximum mortgage)
Affordability
As well as assessing your income, the lender also needs to look at how you spend your money, and how much of this is used to pay credit commitments. These are things like; car finance, credit cards, HP, personal loans etc
FCA rules mean that lenders, and brokers, should check that a mortgage is affordable before proceeding.
Using the example from above, although the maximum loan is £200,000 the lender only offers you £175,000 once they have assessed your affordability.
The main benefits
A CIS mortgage can be a lifesaver for CIS workers as it allows them to access larger mortgages based on their gross income, rather than just their net profit. This means that they can borrow up to five times their annual income, which is much higher than the amount they would be able to borrow with a standard self-employed mortgage.
How you prove your income is also more closely aligned with how you get paid. As a sub-contractor under CIS you will receive payslips or payment and deduction statements from the main contractor that hired you.
These can be used as proof of income for a mortgage, rather than self-employed accounts or SA302.
Additionally, lenders are more understanding of the fluctuating nature of CIS workers' incomes and will take this into account when assessing affordability.
Deposits for CIS mortgages
There's no difference between a CIS mortgage or a standard mortgage, which is good news if you are saving for a deposit.
It is possible to get going with a 5% deposit and there are plenty of good options for you. But if you can get to 10%, or above, then you start to get access to more lenders and better interest rates.
If you are moving house then the bulk of your deposit will probably come from the equity you have built up. If you have the spare cash you can add to this equity amount, which will increase your deposit.
Don't forget to factor in the costs of buying and selling when looking at the available equity.
Options if you have bad credit
Having bad credit won't automatically stop you from getting a mortgage, but there will be less mortgage lenders to approach.
The mortgage options available to you will depend on the exact nature of your bad credit. If it is a few missed payments, or perhaps a small CCJ, then you should be OK.
But instances of large CCJ's or an IVA will limit it you to just a few lenders.
Having a really good mortgage deposit will help your case, as this reduces the risk for the lender. Why not have a chat with one of our CIS mortgage advisers, to see what's possible.
Mortgage advice for CIS workers
If you are a CIS worker looking for a mortgage then we can help you.
As a whole of market mortgage broker Drake Mortgages has access to over 100 lenders and thousands of mortgage options.
But perhaps more importantly, we understand the Construction Industry Scheme, including how sub-contractors pay works, and which lenders are eager to help. Our expert advisers know the lending criteria and products inside out, and can gain access to exclusive rates only available to brokers.
Why not give us a call on 020 8301 7930 to find out more.
Whole of market broker
Experienced advisers
CIS experts
FCA regulated
Access to all lenders
Every one of our brokers has at least 20 years experience of advising and helping clients.
Will I need an accountant?
As long as you are a CIS member, lenders will only require your payslips as proof of your income. In these cases an accountant will not be required.
How many payslips are needed?
When your contractor sends you a payment they are required to send you a payment and deduction statement, commonly referred to as a payslip. Most lenders will ask for 3-6 months of payslips.
What happens if you are not CIS registered?
It isn't compulsory for subcontractors to register through the CIS. But by being unregistered you will have a higher percentage of your money deducted and will not be able to apply for a CIS mortgage.
You can of course apply for a self-employed mortgage where you will need to provide accounts and/or SA302 to prove your income.
I've only been registered for 3 months
The majority of lenders will want to see 6 months of consecutive payslips, as this helps to give a more reliable average income figure.
There are some lenders that can work with only 3 CIS payslips but they will require additional proof of earnings, which may mean self assessment accounts.
Are they available to first time buyers?
Yes, eligible first time buyers can take advantage of the CIS scheme when applying for a sub contractor mortgage. The lending terms will depend on the time you have been a registered subcontractor, a 5% minimum deposit will be required.
How does it work if you're paid a day-rate?
With a CIS mortgage, you can borrow based on your CIS day-rate before tax, instead of using an average of your last two year's self-employed income via self-assessment.
It's important that you are able to provide sufficient proof from the payment and deduction statements given to you. This will be needed by the lender so that an average can be established.
—- ALSO IN THIS SECTION —-