What is a CIS Mortgage?
The Construction Industry Scheme (CIS) requires registered contractors to deduct an amount from payments made to subcontractors, which is then paid to HM Revenue & Customs as a National Insurance and income tax advance payment. The contractor issues CIS payslips which show the gross and net payments made to the subcontractor.
With a CIS mortgage, subcontractors can use payslips from contractors as evidence of income, rather than having to provide full business accounts or an SA302 (How to get an SA302). This is beneficial for applicants who do not have two years of accounts made up.
Typically, CIS workers must submit all of their CIS payslips from the past 3 months for a mortgage application. Some lenders may even ask for 6+ months of payslips. These are used to calculate an estimated annual income figure. Bank statements covering the same period will also likely be required.
How much could you borrow?
Once the lender has established an annual figure for you they can then work out how much you can borrow. Usually, as a self-employed person, the mortgage is calculated using your net income as per the SA302.
When applying for a mortgage, lenders will use the gross amounts from the payslips to calculate the maximum mortgage.
This is one of the big benefits of a CIS mortgage.
It means that you will be able to qualify for a larger mortgage, when compared to using the SA302 figures.
Generally, a mortgage lender will allow 4.5 times the applicant's average annual income when calculating the maximum mortgage. This figure may be reduced due to other monthly financial commitments, such as additional mortgages, supporting dependants, loans and credit cards.
Here's how that would work for someone earning £50,000pa via the CIS scheme:
£50,000 x 4.5 = £225,000
Lenders will have their own way of calculating this and some may offer a higher figure.
Using your gross day rate
The major benefit of the CIS mortgage scheme is that it allows you to use your gross day rate, rather than the net amount paid to you, in any calculations. It's important to establish this at the start of any mortgage enquiries, as otherwise you may find that you are offered a much lower figure.
As an example, the scenario above generated a possible mortgage figure of £225,000.
If for the same borrower we used a net figure, after materials and expenses, the annual income could be £40,000.
Possible mortgage: £40,000 x 4.5 = £180,000
That's a reduction of £45,000!
Eligibility criteria
If you are a self-employed plumber, carpenter, electrician, builder, decorator or bricklayer who works as a subby within the construction industry and has their earnings subject to the Construction Industry Scheme (CIS) deductions, you may be eligible for a CIS mortgage.
To secure a mortgage, proof of income is essential. Evidence such as regular CIS statements will be needed when it comes to approving a loan; however, subcontractors must be CIS registered in order for lenders to accept these documents as valid.
Lenders typically require you to be between the ages of 21 and 75 when applying for a loan. However, if the remainder of your application meets the required criteria, some may consider older applicants.
Generally, the size of your deposit and your loan-to-value (LTV) ratio will determine how much you can borrow. Most lenders prefer a 10% deposit, although this may be lowered to 5% in some cases. Generally speaking, the better your LTV is, the more competitive the rate you can secure.
When considering whether to lend to you, lenders will look at your credit history – the fewer issues you have had in the past, the more options you'll have.
How much will the monthly payments be?
Your monthly mortgage payments will depend on a number of factors, such as the amount of deposit you choose to put down, the mortgage term, and the product selected.
The interest rate you are charged will be influenced by your mortgage deposit and the resulting LTV figure. Lenders reward borrowers who have lower LTV percentages with cheaper interest rates.
To get an initial estimate of your payments, you can use our free mortgage calculator. However, for a more exact figure, it is best to speak to one of our CIS mortgage specialists who can help find out what interest rate and term you can secure – giving you an accurate understanding of your monthly costs.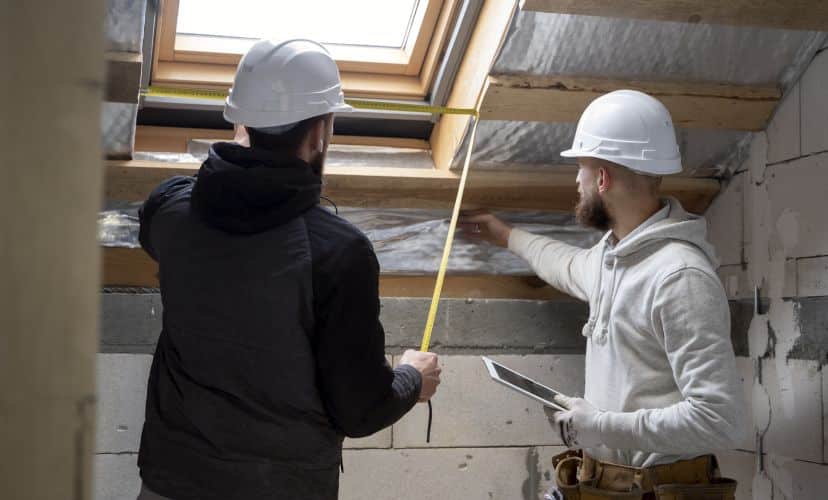 What are the benefits of a CIS mortgage?
The main benefit of a CIS mortgage is that it allows you to use your gross day rate when calculating the maximum mortgage amount – something which, as we have seen above, can have a significant impact on the size of loan offered.
You also won't need the hassle of getting up to date accounts and SA302s. The lender will only ask for 3-6 months of CIS payslips.
In addition, working with one of our specialists means that you can access exclusive deals and products that are not available on the high street.
Will you pay a higher interest rate on a CIS mortgage?
No, you won't necessarily end up paying a higher rate of interest just because your income is from the CIS. Depending on your circumstances, you could secure an interest rate that's comparable to what employed people can access.
However, as lenders will typically consider other factors when applying for a loan, such as credit score and employment status, there are no guarantees.
What if you have bad credit?
Even if you have bad credit, getting a CIS mortgage is not impossible. The extent to which your credit history will impact your application will depend on the specific issue and when it occurred.
For example, if you have had an issue with a small bill such as a mobile phone payment but it was a long time ago, you may have plenty of lenders willing to extend you a loan. On the other hand, if the problem is more serious such as having been made bankrupt or having an IVA or CCJ in the last few years, then the number of providers approving your application will be significantly reduced.
For those with less-than-perfect credit histories, speaking to one of our brokers can be the best way forward. We work with a range of lenders who are willing to consider more complex cases, and as experts in cis mortgages, we're well placed to advise on the best route for you.
A good place to start is obtaining a copy of your own credit file. This will show any credit issues against you and is an extremely useful document when discussing poor credit problems with a broker.
At the end of the day, applying for a cis mortgage is not much different to any other type of loan. With the right information and guidance, you should be able to secure a good deal that meets your requirements – no matter your credit history.
CIS mortgage advice
CIS workers have an extensive range of options available to them when it comes to obtaining a mortgage. Now more than ever, the market is accommodating and offers flexible solutions that fit the needs of today's workforce.
The team at Drake Mortgages are experienced, highly knowledgeable advisers who have in-depth knowledge of lenders' criteria and products, as well as access to exclusive rates which you won't find advertised elsewhere.
With their help, finding the right mortgage for you should be a straightforward process.
As a CIS worker, you can count on us to help you find the perfect mortgage deal for your needs. As an FCA regulated mortgage broker, we will not only guide you through the entire application process, but provide tailored advice and suggestions based on your individual circumstances.
CIS mortgages are a great option for subcontractors in the UK looking to secure a loan. These mortgages allow applicants to use their gross day rate when calculating the maximum mortgage amount, which can make a huge difference in terms of the size of loan offered.
In addition, working with an experienced specialist means that borrowers can access exclusive deals, even if they have a poor credit history. With the right guidance and advice, cis workers can secure the perfect mortgage for their needs.
So why not get in touch with Drake Mortgages to find out what we can do for you? We're here to help you every step of the way.
About the Author
More by this Author