Our brokers are often asked about the maximum loan available for a bridging loan.
Generally the answer to this is 75-80% LTV but it is sometimes possible to achieve 100% LTV.
100% bridging loans are a short term type of secured loan or mortgage. They are a useful solution for property owners who need quick access to funds for upto 12 months.
Here's an overview of bridging loans with higher loan to values (up to 100%) and how you can apply for one.
What is a 100% LTV Bridging Loan?
A 100% LTV bridging loan is short term finance where the amount of money lent to you matches the value of the property being purchased. Bridging lenders usually only offer 75% of the property value so these loans are a bit harder to find.
EXAMPLE
| | |
| --- | --- |
| Purchase price | £250,000 |
| Bridging loan | £250,000 |
| Loan to value (LTV) | 100% |
The LTV represents how much of the property value is covered by a secured loan or mortgage. With a typical 75% scenario you would own 25% and the lender has 75% by way of your bridging loan debt. So with a 100% bridging loan, the debt to the lender equals the property value.
Although this may not be the most desirable situation to be in, being able to borrow 100% of a property purchase price does mean that you can buy it without using any of your own cash. This will allow property deals to be snapped up quickly without impacting on your cashflow.
How does a 100% Bridging Loan work?
Bridging loan lenders will not want to lend 100% of the value of any one property, their exposure will be too high.
However, if you can include another property, to enhance the security position, then the lender can look at the overall risk position which should be much better. This extra property will need to have sufficient equity in it to make the sums work.
For example, if you wanted to buy a property at auction for £100,000 to refurb and then sell on you would need a cash deposit of £25,000. If you bring your own home or another owned property into the deal this allows the bridging lender to advance you the full £100,000. So you can buy a property with no money down.
Bridging loans, even 100% loans, are always for a short period of time only. Typically 3 months to 24 months. At the end of the term the lender will expect you to pay back all of the money borrowing plus any accrued interest or charges. The method of paying it back is called your 'exit strategy'.
Most commonly this will be by selling the property (for an increased value) or refinancing onto a longer term mortgage. The lender will look very carefully at your repayment plans to make sure it is realistic and achievable.
The loan interest can normally be added to the loan, rather than having to pay it each month, this is great for your cashflow but it does increase the overall borrowing cost.
If you own multiple properties then these can be offered to the bridging company to:
Increase the overall amount available to you.
Decrease the interest rate as the lender has less risk.
FAST DECISIONS
Bridging loans are a good way to solve cashflow issues or to take advantage of an investment opportunity.
To do this, the required funding generally needs to be make available within short timeframes. Bridging lenders are fully aware of this and can assess applications quickly, with funds released in just 7 days for some cases.
Up to 100% LTV
3 months – 24 months term
Residential & commercial
Interest only
Interest rolled up
Re-bridging
No exit fees
How can I get 100% bridging finance?
Bridging lenders want to lend money but they also need to manage their own risk position. So unless you do have another property to offer them it is unlikely any lender will want to offer 100% funding.
So you will need:
ADEQUATE SECURITY – This means you need to have available equity in other properties you own to cover the extra 25% needed. Remember that a lender won't want to go above 75% LTV on any one property.
GOOD EXIT ROUTE – Your plan to pay back the lender is a key part of the application and requires some thought before submitting it.
EXPERIENCED BROKER – Many of the lenders who offer some of the best 100% loans prefer to get their business via bridging loan brokers. A whole of market broker will be able to search the market to find a deal that suits you but they will also help with your loan application, making it the best it can be.
It is important to remember that any property that you put forward as collateral is at risk if you default on the loan.
Speak to a Bridging Loan Expert
Our brokers are waiting to take your call. Solutions for residential and investment properties.
contact us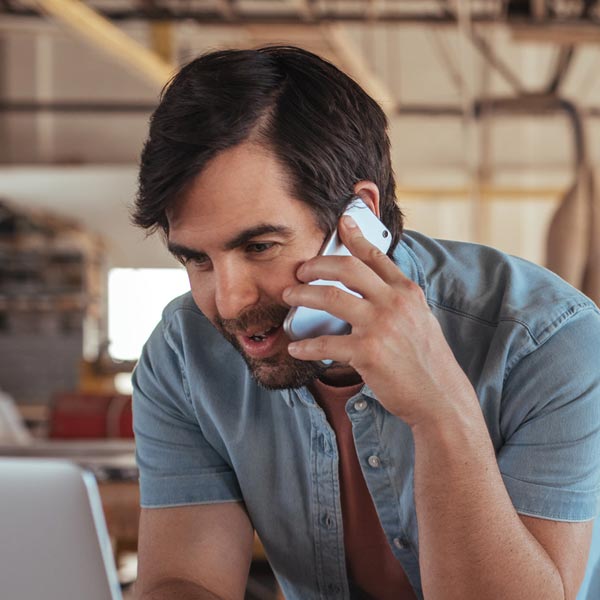 Bridging Loan Eligibility
As with all mortgages and loans the eligibility criteria will differ from lender to lender. Bridging companies will look at the merits of each case individually.
Here are the basics needed to increase your chances of obtaining a 100 percent bridging loan.
STRONG EXIT STRATEGY
All bridging lenders will look carefully at a borrowers exit strategy. This is how you intend to pay back the loan, including any accrued interest. Bridging loans are only set up for short durations, so the lender needs to have confidence in your ability to pay them back.
GOOD CREDIT PROFILE
When it comes to bridging loans the lenders focus more on the property than they do on the borrower. This means that they are willing to overlook the odd blemish on your credit history, providing everything else stacks up.
THE PROPERTY
When applying for 100% finance the lender will look carefully at the property or properties that the loan will be secured against. They will be assessing how quickly it could sell and at what price should you be unable to repay their loan at the end of the term.
Regulated or Unregulated bridging loan?
Not all lenders offer both types of bridging loan so it is important that this is discussed with your broker at an early stage.
Whether a bridging loan is regulated or unregulated will depend on how the property will be used after the loan is granted.
Secured loans and mortgages in the UK are classified by the Financial Conduct Authority (FCA) as either regulated or non-regulated.
A bridging loan is regulated if the property it is secured on is, or will be, your main home or residence or that of your close family.
Unregulated Bridging Loan
Unregulated loans are ones that are not connected to your main residence.
This could be to purchase an investment property, buy some land, invest into a business or buy a commercial property.
Talk to Drake Mortgages – The Bridging Experts
Our brokers are all very experienced in arranging bridging finance for clients. Their knowledge will not only be useful to find you a great bridging deal, it can also save you a lot of money.
Even a small difference in an interest rate can make a big change to the amount you will pay over the life of a loan. It is not easy to compare rates and fees for bridging loans, but our brokers can search out the most competitive deal from those available, and deliver you the finance you need.
Speak to an expert about BRIDGING LOANS
We can provide expert guidance and solutions forhigh loan to value bridging loans whether they are regulated or unregulated. With over 20 years experience we are well placed to assist all home buyers and property investors.
Call 020 8301 7930 to start your journey with us.