When purchasing a leasehold property, and before you make an offer, one of the first enquiries you should make is about the lease terms and how long left it has to run.
Leases are issued for a specific number of years. Once the remaining term gets low fewer lenders will be available to offer mortgages. Here we explain how bridging loans can help with a short term lease.
What is a Short Term Lease?
When a lease is first issued it typically has one of three common long lease terms:
99 years
125 years
999 years
As each year passes, the remaining lease term decreases. When you buy a leasehold property the lease is not automatically extended, you just takeover the number of years left.
When the remaining years left drops below 75 then this would be classed as a short term lease.
At this point some of the high street mortgage lenders will class the property as unmortgageable as the lease term becomes smaller, more lenders drop out. Each lender applies their own rules but the main aim is for there to be 50 years left on the lease at the end of a typical mortgage term (25-30 years). As the lease term decreases so does the property value, as this is the lenders security against non-payment they always check leases.
For example if the lease had 70 years remaining and a 25 year mortgage was used to purchase it then there would only be 45 years remaining once the mortgage was repaid.
If you are trying to buy a property that has a short lease then there will be less mortgage choices for you. Your mortgage broker will be able to source the best option from those available.
If you are trying to sell a property with a short lease then this could take some time. Your property will sell for less money that an equivalent property that has a longer lease and fewer people will be able to obtain a mortgage due to the lease situation.
What is a Leasehold Property?
When you buy a freehold property you become the freeholder and own both the property and all of the land it sits on.
With a leasehold property you own the property but not the land. The lease agreement allows you to use the land of the freeholder as your own until the end of the lease when ownership reverts back to the freeholder.
Leaseholds are most common with flats, apartments and maisonettes but can also apply to houses.
Leasehold agreements will usually come with an annual ground rent charge. If there are communal spaces then an additional service charge will be levied for the maintenance and upkeep.
What is a Short Lease Mortgage or Bridging Loan?
Bridging lenders specialise in providing loans for short periods, from 3 months to 3 years. Loans can be taken out for almost any purpose and they will be more than happy to lend to allow time for the lease to be extended.
For short lease properties there are 2 ways that a bridge loan can help and this depends on whether you already own the property.
NEW PROPERTY
If the property you want to buy has such a short lease that the major mortgage lenders aren't interested then a short lease mortgage could help.
A property that only has 40-50 years left on the lease will not easily be mortgageable and so will come at a discounted price. Once the lease is extended then the price will rise accordingly.
A bridging loan is a short term mortgage that will allow you to purchase the property even with the short lease. The bridging lender is only interested in the current value of the property as it will need the loan repaying in 1-2 years time.
EXISTING PROPERTY
If you already own a leasehold property then it can make financial sense to extend the lease term as this increases the sale value of the property.
In this situation you may be able to pursue an extension using the Statutory provision or informally by negotiation.
If your current lender won't allow you to borrow money for the lease extension costs then maybe a bridging lender can help with a short term bridging loan. Once the lease has been extended then the main mortgage can be changed by remortgaging for a larger amount to pay off the bridging loan.
Whichever option is right for you the aim is to have the lease extended in the shortest time possible. This reduces the interest charges on the bridging loan. 
Where there is a way to start proceedings prior to drawing down any bridging funds then this should be explored. Your solicitor will be able to guide you but lease extensions can take over a year to agree and implement.
Your costs will include the lease extension payment, any marriage value plus the legal costs and bridging loan fees and interest.
Speak to a Short Lease Bridging Loan Expert
Our brokers are waiting to take your call. Solutions for residential and investment properties.
contact us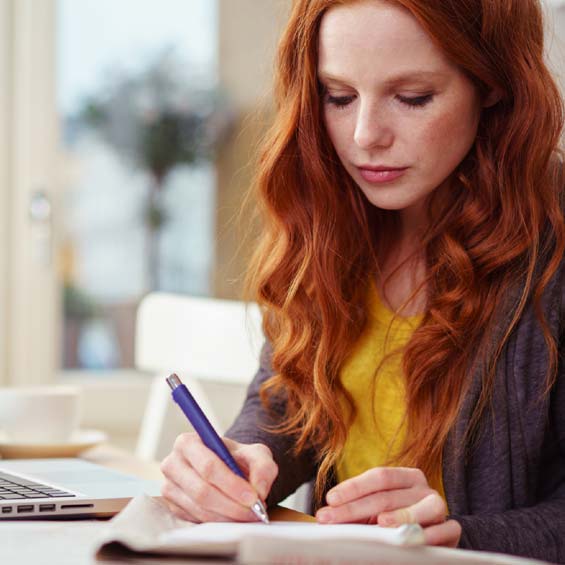 How does a Short Lease Bridging Loan Work?
When a property has less than 70-75 years remaining on the lease it gets harder to obtain a long term mortgage. This gets progressively worse as the end of the lease gets nearer.
A short lease mortgage allows you to buy the property as the lender is aware and comfortable with the lease position. The loan will be setup for 1-2 years allowing you time to have the lease extended. Lenders are generally able to go up to 75% LTV of the property valuation or purchase price but options are also available for BMV deals.
Bridging loans have higher interest rates than a standard mortgage so its best to have one for the shortest possible time.
During this period you will just pay the lender the interest charged for the loan each month. This is an interest only mortgage. There's no need to pay off any capital each month so this reduces the monthly servicing cost.
Once the lease has been extended you will want to replace the bridge loan, this will be your exit strategy. We can arrange for a remortgage from a long term mortgage lender to repay the bridging loan.
How to extend a property lease
Extending the lease on a property is a complicated legal matter and so we would recommend you find a solicitor who has experience of leases and extensions.
STATUTORY LEASE EXTENSION
If you have owned a leasehold flat for at least 2 years you should qualify for a Statutory lease extension, where the freeholder is obliged to accept your request for an extension. Legislation allows you to add 90 years to your current lease term at a fair value.
Where the current lease term is less than 80 years and you extend the lease using the statutory provision a 'marriage value' is payable to the freeholder as you will have increased the value of the property.
If there is more than 80 years remaining on the lease when extending then the leaseholder is not under any obligation to pay 'marriage value' to the freeholder. This reduces the cost considerably and so it is almost always worthwhile using the statutory provision before the 80 year point.
INFORMAL LEASE EXTENSION
If you have not owned the property for 2 years then you can approach the freeholder with a view to agreeing terms, and costs, for a lease extension. Experienced property developers will arrange an informal lease extension with the freeholder before agreeing to the purchase.
Who can take out a Short Lease Bridging Loan?
Bridging loans for the purpose of buying a short lease property can be taken out by:
Individuals
Partnership
LLP
Limited companies
Trusts
Borrowers with poor credit such as mortgage arrears, CCJs and defaults are also able to apply.
Short lease mortgages can also be used to purchase buy to let properties.
The most common use is to help purchase a property which cannot be mortgaged due to the short lease. These properties are often sold at a property auction as this secures the sale for the vendor as the successful bidder has just 28 days to come up with the purchase price and complete. Property auction finance is a type of fast bridging loan that can be arranged within such a short timeframe.
Fees and costs
In terms of the loan the primary cost will be the interest charged on the amount borrowed. But there are also number of fees and costs for setting up the new facility. 
The main ones are:
LENDER ARRANGEMENT FEE
Most finance lenders will charge 1-2% of the loan amount as a setup fee. In most cases this can be added to the amount borrowed and then paid on full redemption of the loan. This will increase the overall cost of your interest but helps with cashflow.
VALUATION FEES
The lender will want a surveyor to visit the property to understand the current position and to provide a valuation. The cost of the valuation will be confirmed on application and is needed upfront.
LEGAL FEES
As this will be a secured loan facility, a solicitor will be needed to register the lender's interest etc. Often you will be required to pay for the lenders costs as well as your own.
BROKER FEE
Our brokers do charge a fee for researching and arranging short lease mortgages. They will confirm this fee to you prior to any application.
EXIT FEES
Where possible we will arrange finance without a lenders exit fee. This will allow you to repay the loan early.
Secured lending always relies on the loan to value (LTV) factor and so the lower the LTV the better rates we can achieve for you. The LTV and your exit strategy will determine the rate of interest charged.
In addition you will have the legal fees for the lease extension plus the payment to the freeholder and any marriage value if appropriate.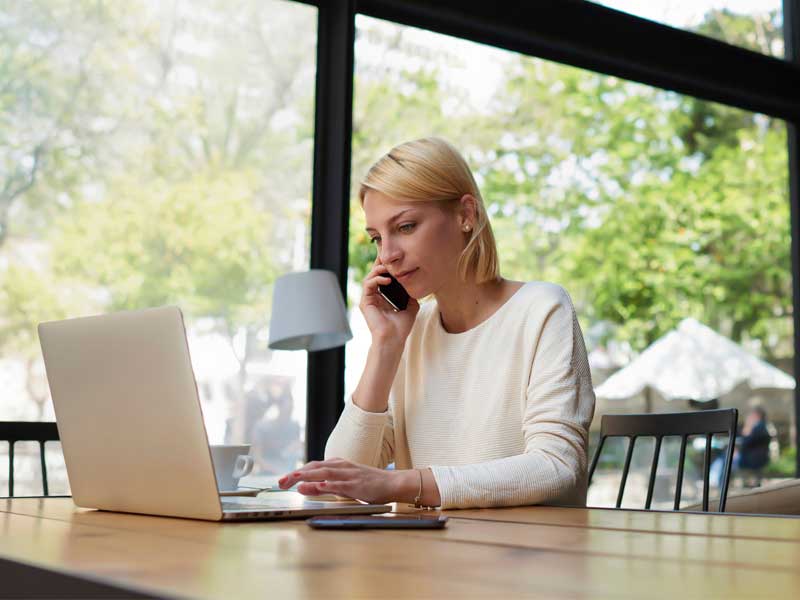 Do I need to use a mortgage broker?
It is possible to obtain finance yourself without the help of a bridging loan broker like ourselves.
However, you will have many more bridging lenders available to you by using a specialist broker as many schemes are broker only and not available direct.
As well as more choice your mortgage broker can speak with the lender to help reduce the costs and to ensure the application runs smoothly. Most loans will be approved within 14 days as bridging lenders are used to turning around applications quickly.
Speak to an expert about BRIDGING LOANS
We can provide expert guidance and solutions for bridging loans whether they are regulated or unregulated. With over 20 years experience we are well placed to assist all home buyers and property investors.
Call 020 8301 7930 to start your journey with us.