Unmortgageable Properties
what are they & how can you get a mortgage on one?
Speak to a broker
The popularity of property ownership and property investment in the UK continues to grow. And we have seen an increase in enquiries for unmortgageable properties and how they can be financed.
Although we'd never recommend buying a property without the ability to get a mortgage on it, there are some real opportunities out there for those who can put together a funding package. If you have an alternative source of finance – perhaps equity from another property or other assets – you can unlock this hidden treasure trove of opportunities.
What is an unmortgageable property?
An unmortgageable property refers to a home that doesn't qualify for a long-term mortgage.
The main reason tends to be that the property cannot be immediately occupied, it is therefore uninhabitable. Mainstream lenders will only lend on houses that are in good repair and fit to live in.
This applies equally to residential homes, buy to lets and holiday lets. Another reason could be problems with the deeds, planning permission, covenants or proof of ownership.
These issues are not reasons why you cannot buy the property, just that many of the banks and building societies will refuse to lend on problem properties.
So to move forward you either need to fix the problem or find a different way of getting the money together.
12 reasons why a property could be unmortgageable
There are many more than 12 reasons why a property would be rejected by a lender. Here we have highlighted the most common ones and some suggestions of how to work with it or around it.
The property is uninhabitable
Where a property is so dilapidated, or lacking in basic amenities, that it cannot be lived in, it will not be possible to obtain a mainstream mortgage.
Long term mortgage lenders do not want uninhabitable properties on their books.
Derelict and/or abandoned properties can be picked up for a bargain price, fully refurbished and brought back to useful life. In that initial derelict condition they are not yet suitable for a mortgage.
Lenders need to see that the property can be lived in straightaway. If half the roof is missing and there's no bathroom you can't safely live there.
No kitchen or bathroom
Properties without a kitchen or bathroom are impossible to mortgage in the UK. This is because these features are considered essential, and most lenders will not approve a mortgage for an uninhabitable property that lacks them.
The lender needs the property to be in a good enough condition so that it can be lived in after completion, this applies to residential homes as well as buy to lets.
TOO MANY KITCHENS?
If a property has more than one kitchen expect the lender to ask why. This is an unusual occurrence and could cause them to think that the property will be sub-let or divided.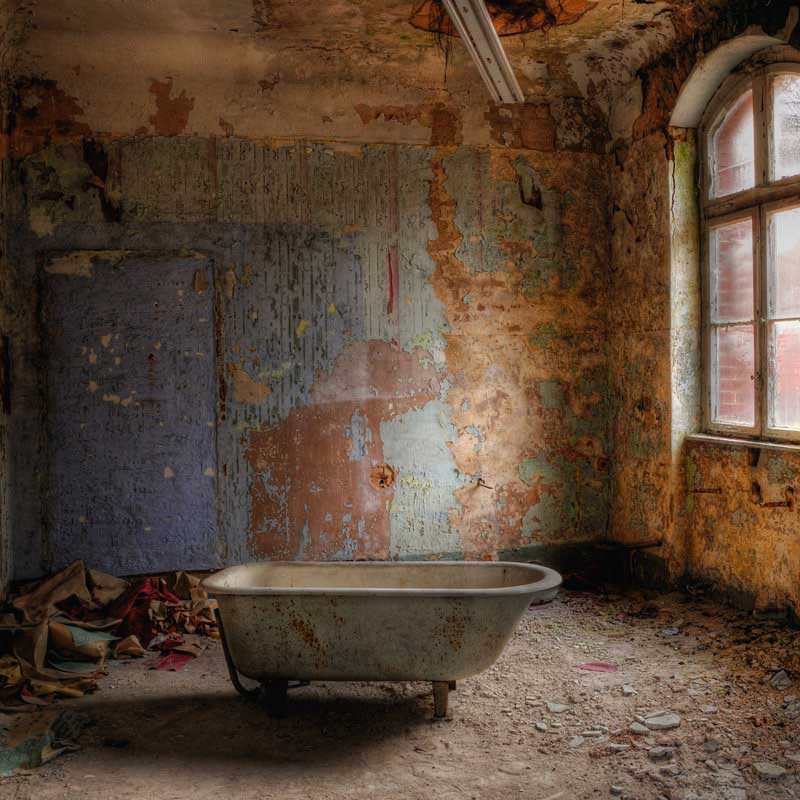 Non-standard construction
A non-standard construction is any structure that isn't made of brick or stone with a slate or tile roof. This is typically the case for timber structures, those with thatched roofs and corrugated iron, concrete panel, and concrete frame houses.
Some lenders may not accept homes with non-standard construction, others may require an additional cost for any extra building surveys required. It does reduce the number of lenders available. So it's vital that you find the right lender to match your individual circumstances and investigate their requirements beforehand.
Some typical types of non standard construction are:
Timber framed
Modular homes
System built houses
Metal framed
Concrete
A property that falls within one of the non-standard types above may not be literally unmortgageable, although some will be. It will depend on the exact contruction method, the age and the current condition.
our top 11 uses for a bridging loan
Structural problems
Unsurprisingly, this is one of the most common reasons for a house to be unmortgageable.
Problems can occur in many different ways.
Subsidence, or root damage from a tree, is one of the top problems. Properties can also be affected by:
No DPC (damp proof course)
Severe or rising damp
Dry or wet rot
Frequent flooding
Japanese knotweed
If the problem is known to exist then it is possible to plan around it while remedial work takes place. Often though the problem only crops up on a buyers valuation or survey. The hard decision then will be whether to proceed with the purchase.
Experienced developers or builders will know how to fix these types of issues, and how much it will cost, so a below market price offer could snag a profitable project.
Price is too cheap
Not everything is seen as a bargain when the price is low. If a property is very cheap then this may be due to issues in the immediate neighbourhood which could cause the lender problems in the future.
Also there's a financial point at which a mortgage is not cost effective for them to set up as it does not cover their expenses.
There should be suitable options if you are buying above £50,000.
High rise flat
Issues can be caused by the overall height of the block and also its construction. If the height is above 5 stories then it starts to get difficult, particularly if there is no lift. Materials used to build the block, including any cladding, can often cause lenders to decline.
With blocks there's the added problem of lender exposure. If they already have lots of mortgages on flats in the block they may decline your application to limit their own risk.
Planning permission problems
Many people who are looking to buy a property in the UK do not realise that, even if the property is not being used as a main residence, it still needs to comply with the building regulations and planning permission. If you purchase a property without complying with these regulations, you could face a number of problems, including having to demolish the property or paying a large fine.
It's unlikely that the whole house contravenes these rules, most likely it is a part of the property that has been extended or converted.
When you purchase a property, your solicitor or conveyancer will usually check to see that planning permission has been granted and the building regulations complied with.
If you purchase a property which is not compliant with the building regulations and planning permission, this could affect your ability to get a mortgage on the property.
Speak to a Mortgage Expert
Our brokers are waiting to take your call. Solutions for residential and investment properties.
contact us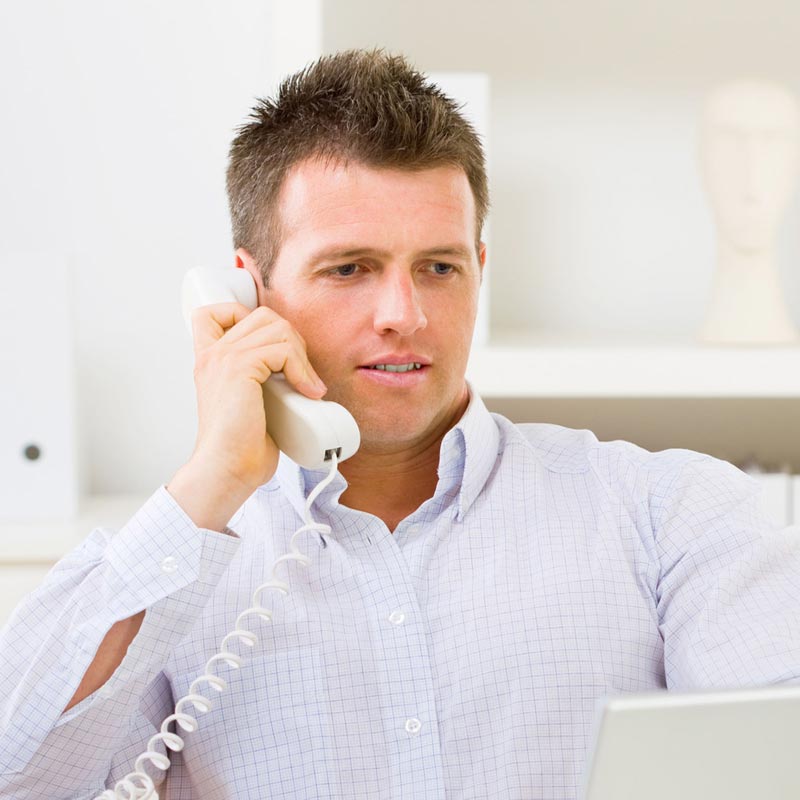 Short lease
Before you offer on a leasehold property, be sure to enquire about the lease terms and how much time is left until it ends. Leases have a set number of years. When the remaining term gets close to expiration, mortgage lender options diminish significantly.
The remaining lease term decreases each year. When you acquire a leasehold property, the lease is not automatically renewed; instead, you take over the number of years left. If the remaining years left are less than 75, it's considered a short-term lease for mortgage purposes.
If the lease term is very low, less than 25 years, traditional mortgage lenders will not be willing to lend, making it unmortgageable.
It may be possible to use a short term bridging loan to either purchase the property, or to extend the lease.
Read more on Short Lease Bridging Loans.
Land Registry problems
When you acquire a home in the UK, an application is submitted to the Land Registry to establish your ownership of the property.
The Land Registry is the government department in charge of keeping all property-related documents and it's what makes sure that there are records for each property, including deeds which prove who owns it. The registry keeps track of every change in the ownership of a property, be it when someone buys or sells or when someone grants an easement to another person.
The registry is a public system, meaning that anyone can have access to property records and find out who owns a given building. As stated before, the registry also keeps track of any changes regarding property ownership.
However, there are times when a property you wish to purchase has never been registered with the Land Registry. This is often due to the fact that a home may have been in a family for many years and was acquired before the current regulations existed.
If it has never been registered before, this means that the land registry does not have records of your property and it's boundary. This can be problematic for a variety of reasons but mostly importantly it is a problem for the mortgage lender.
The difficulty is that without the land being registered with the Land Registry, the seller has to show that it rightfully belongs to them. A legal uncertainty over who owns a property will prevent any high street mortgage lender from financing it.
Solicitors will know what to do in each situation to complete the registration of the property and proceed with the sale/purchase. In certain situations, though, the issue may continue unresolved, forcing the lender to reject the loan.
Restrictive Covenants
These types of clause are commonly used in property deeds. For example, a restrictive covenant may be placed on the land to impose a prohibition on certain activities being carried out, such as running a business or building an extension. It might also be used to set out the type of building that can be built on the land, e.g. imposing a minimum size for buildings or prohibiting certain types of development, such as mobile phone masts or petrol stations.
The use of restrictive covenants in property deeds is intended to serve three main purposes:
1. To keep land in an undeveloped or underdeveloped state;
2. To protect neighbours from anything that may be detrimental to them; and
3. To ensure that property is not used in a way that would conflict with its future development
If you are considering purchasing property where there may be restrictive covenants, ensure that they do not interfere with your intended use of the land. A solicitor will be able to advise you of whether any limitations on your intended use would be enforceable. Restrictive covenants can potentially affect lenders' ability to register their charge over the property following completion, and therefore they should make enquiries of the seller and carry out a search of the Land Registry to check the status of the property.
If you've purchased a property or piece of land, you should never be in the position of finding out about a Restrictive Covenant once you've bought the property as your Solicitor should have informed you about any Restrictive Covenants first.
Local developments
Any substantial local developments that could affect the value of the property will make a lender stop and think.
Conveyancers will uncover these plans when conducting their searches. Major infrastructure changes such as HS2, new roads, motorways and railway lines could lead to the lender declining to lend, depending on the proximity to the property.
The Planning Portal is the home of planning and building regulations information and the national planning application service for England and Wales.
go to planningportal.co.uk
Flood risk
Many mortgage lenders will decline an application where there is deemed to be a high risk of flooding. Water damage and flooding don't just damage the property and its contents, it can make a house unmortgageable due to the risks and cost of repairs.
Who would want to buy a house that gets flooded every 5-10 years?
The Government have a free service which provides information about a property's risk from flooding.
go to gov.uk
Solutions for unmortgageable properties
For many of these issues you won't be able to find a main lender that will grant a long term mortgage. They don't have the risk appetite to get involved.
In the section below we have listed some of the options that are available to successfully purchase or capital raise on what appears to be an unmortgageable home.
QUESTIONS?
Please call 020 8301 7930 to speak with a broker
Whole of market mortgage access
Experienced brokers
Exclusive schemes and terms
FCA Regulated
Watch out for the 6 month rule
The 6 month mortgage rule can cause problems for property purchases as well as when refinancing is needed.
The rule applies to mortgage applications on properties that have been owned for less than six months. Some mortgage lenders take a firm stance and will not lend within the six month period, others are more flexible.
Read more about the 6 month mortgage rule.
Watch out for the 6 month rule
The 6 month mortgage rule can cause problems for property purchases as well as when refinancing is needed.
The rule applies to mortgage applications on properties that have been owned for less than six months. Some mortgage lenders take a firm stance and will not lend within the six month period, others are more flexible.
Read more about the 6 month mortgage rule.
In Summary
Just because a mortgage lender classes a property as unmortgageable it doesn't mean that it can't be a great home or investment. They prefer to concentrate on low risk properties that can easily be sold in the event of repossession.
There are other options available and we are here to help you.
Our team have years of experience in dealing with specialist lenders and bridging companies as well as arranging finance on these challenging types of property! Rates and terms vary but we will search the market to find you a great deal.
Please call us on 020 8301 7930
—- ALSO IN THIS SECTION —-