An Energy Performance Certificate (EPC) is now needed if you are selling, renting or building a residential property in the UK.
It shows potential buyers or tenants how energy efficient the property is and any property which has been marketed or let since 2008 requires an EPC.
What is an Energy Performance Certificate?
An EPC certificate tells you how energy efficient a property is. It is designed to provide an indication of how much it will cost to heat and light the property along with how much CO2 is emitted.
Properties are given a rating from G, the most inefficient rating up to A which is very efficient.
What are the Minimum Energy Efficiency Standards?
The Minimum Energy Efficiency Standards started in April 2018 and established new regulations for the energy efficiency of let properties. It is designed to encourage landlords and property owners to improve the energy efficiency of their properties.
If you are a landlord owning buy to let properties then the MEES applies to you.
What does an EPC tell me?
An Energy Performance Certificate scores the energy efficiency of a property together with its carbon emissions. If appropriate it will also make suggestions to improve the efficiency and the rating.
The property will be rated from G to A.
A is the best (very efficient and G is the worst (not energy efficient).
Nearly all properties can improve their rating and the report will suggest changes that will help, such as energy efficient light bulbs, better insulation or a newer boiler.
In September 2023 the Government scrapped plans that would have forced landlords to bring their properties up to a certain minimum EPC rating.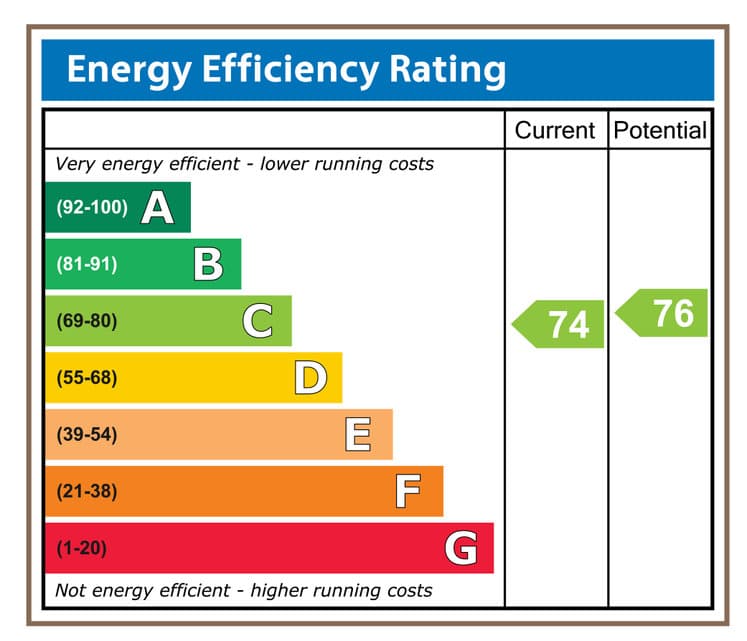 What recommendations will it contain?
EPCs are produced using standard energy usage information about buildings. Each building is unique and so your property could have a different EPC rating to your neighbour.
The report may suggest:
Better loft insulation
Double glazing
New energy efficient boiler
Heating controls
Cavity wall insulation
Low energy light bulbs
Floor insulation
Solar panels
How long is an EPC valid for?
An EPC is valid for 10 years from the date of inspection.
If during this period a new EPC is issued then only the newest one can be used. If an EPC expires you are only required to replace it when you want to sell the property or you re-let to new tenants/sign a new AST.
Depending on when you moved in your property may already have a valid certificate.
MOVING HOUSE
Will I need an EPC to sell my property?
Yes, and the EPC needs to be available as soon as you start to market your property. Estate agents are required to ensure than an EPC is in place.
LANDLORDS
Will I need an EPC to let my property?
Yes, and the EPC needs to be available to potential tenants as soon as you start to market the property.
How do I get an EPC certificate?
To get an EPC you will need to find a registered domestic energy assessor who will arrange to visit your property for the inspection.
Some agents or brokers may have suggestions and the assessors can also be searched for online: getting-new-energy-certificate.digital.communities.gov.uk
Example EPC certificate
Download an example EPC to see what one looks like.
Click to download
What is the EPC register?
The EPC register is an online Government database containing all of the existing EPCs in the UK.
Once a property has an EPC this is automatically added to the register for anyone to view.
Properties can be searched for by postcode so you can find the current EPC certificate for a property you may wish to purchase.
The register also allows you to search for a local assessor. The register can be found at https://getting-new-energy-certificate.digital.communities.gov.uk/
I would like more information
These sites should be able to help:
—- ALSO IN THIS SECTION —-