If you need to change who owns a property, by adding or removing someone, this is called a transfer of equity.
This is not the same as selling a house, in this situation one of the current owners must remain on the title deeds.
As most homeowners have a mortgage, when you need to make alterations to who owns a property you need to deal with the property itself and the mortgage secured on it.
The process of making changes to the owners is relatively straightforward, remember there are no other buyers or property chains to cause delays. However, the first important step is for the current owners to come to an agreement about what each will get. This does not necessarily mean money, some are just happy to have themselves officially removed from the property and the liabilities that come with it.
There are a number of reasons why a transfer of equity would be needed. Partners moving into the property, ex-partners moving out or maybe gifting some equity to grown up children. Let us explain the main points involved in the process.
What is Equity?
Home Equity is the part of your home that you actually own outright.
You would work this out by deducting your mortgage balance from the current value of your home.
| | |
| --- | --- |
| Property Value | £500,000 |
| Mortgage Balance | £200,000 |
| Equity | £300,000 |
Despite the name, there does not actually need to be any equity in the home to change who owns it. However, a property without equity is a large risk for a new mortgage lender and they will not want to take this type of case on to their books. Where it is not possible to reduce the mortgage balance the only other course of action is to approach the current lender.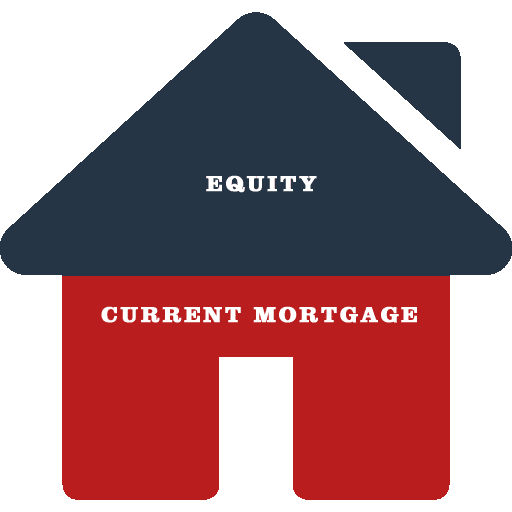 What is a Transfer of Equity?
A property has its owners registered on the title deeds at the Land Registry.
A Transfer of Equity (ToE) is where the current owners wish to change who is registered as an owner but the alteration must always leave one original owner remaining on the title.
These changes might be appropriate if you marry and want to add your spouse as a co-owner. Or it could be that the property was purchased jointly and that relationship has now ended. This is commonly referred to as buying someone out.
It is more common for a transfer of equity to take place alongside a mortgage but the legal side is still applicable to unencumbered properties.
Providing that all parties agree, there does not have to be a transfer of any money to the person 'leaving' the arrangement.
What is a Transfer of Equity Mortgage?
Many situations that involve changes to property ownership will have a mortgage that also needs to be updated.
From the lender's perspective they will need all of the remaining borrowers to re-apply for the mortgage. For example it could be that a joint mortgage is being transferred over to just one person. This means providing proof of income and outgoings etc for the person taking over the mortgage.
The lender must make sure that the new mortgage is affordable before agreeing to the changes.
NEW LENDER
This is a good opportunity to see if a new lender could provide better terms. This may be by offering a more competitive interest rate or possibly that their income multiples are a little more generous. Re-mortgaging is very common in these situations.
BORROW MORE MONEY
Whether you stay with your existing lender or remortgage to a new one there may be a need to borrow more money. The new mortgage arrangement can let you access some of the equity so you can buy out the person leaving the property.
EARLY REPAYMENT CHARGES
Your mortgage broker will certainly ask about this but you need to ask your current lender about any exit fees or early repayment charges (ERC's). These will still apply if you are utilising an interest rate product that has not ended.
Do I need a solicitor?
You will need at least one solicitor to make amendments to the title deeds and mortgage if you have one. Where a person is being added or removed there is no compulsion to employ a second solicitor. However, if the transfer is quite complicated or if the relationship is no longer amicable having separate legal advice is a good idea.
If in doubt seek legal advice.
What about Stamp Duty?
Stamp Duty (SDLT) may be payable in some transfer of equity cases.
It is not usually payable if part of a divorce or dissolution of a civil partnership settlement. Your solicitor will tell you if any tax is payable on a remortgage.
stamp duty on gov.uk
How long does a transfer of equity take?
A transfer of equity is a legal process that makes changes to the registered owners of a property and who is responsible for any secured mortgages. Before applying for the transfer all parties need to be in full agreement.
So how long could it take:
NO MORTGAGE
Where the property is owned outright it is only the Land Registry that needs updating. So this could take 3-4 weeks.
MORTGAGE
Where a mortgage is involved the process is a bit longer as the transfer cannot go ahead until the new mortgage offer is issued. This could take 5-6 weeks.
Speak to an Expert Mortgage Broker
Our brokers are waiting to take your call. Help and advice for transfer of equity mortgages.
contact us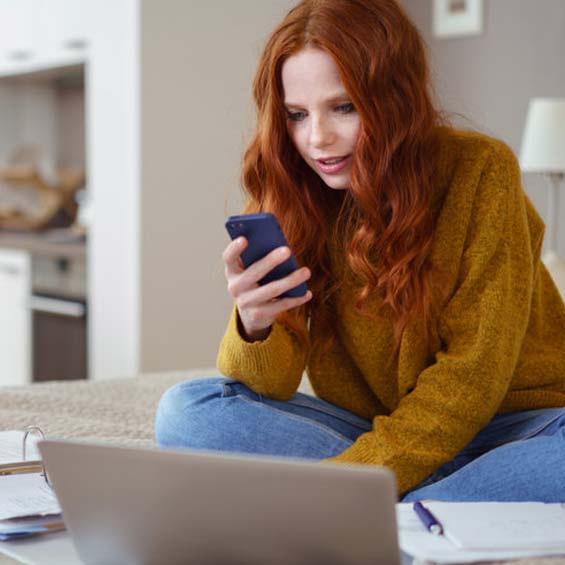 What is the Transfer of Equity process?
Here are the main steps involved where there is an existing mortgage.
ALL IN AGREEMENT
Before a Transfer of Equity can begin all of the current property owners need to be in full agreement about what is going to happen. This will include any monetary payments for the person leaving. This could either be by mutual agreement or via a legal process.
DISCUSS WITH YOUR MORTGAGE BROKER
Mortgage brokers are very experienced in these situations and will be able to guide you through the process and the choices. They will help you to decide whether to stay with your current lender or remortgage to a new one. 
INSTRUCT A SOLICITOR
A solicitor will always be needed for both the mortgage side and to alter the title deeds. You may prefer to use your own solicitor but when remortgaging the lender will often have a low cost package that will include using their own conveyancer. The ToE work can be done at the same time but you will need to pay for this separately. If Stamp Duty is payable the solicitor will be able to tell you how much this will be.
APPLY FOR A REMORTGAGE
This could be with your existing lender or a new one. All of the new borrowers will need to provide evidence of their ID and proof of income for the lender. It's possible that the property will need to be re-valued. If more money is needed to buy out the person leaving then this can be included within the re-mortgage application.
MORTGAGE OFFER
Nothing can move forward without the mortgage offer. This is a formal document issued by the lender detailing what they are willing to lend and on what terms. A copy will be provided to the conveyancer.
LEGALITIES
Your solicitor will obtain the necessary legal forms to facilitate the transfer. They will receive the mortgage offer and check that this is correct. There is no exchange of contracts with a ToE, as you will have with a sale and purchase, so the process can conclude when all of the paperwork is ready.
COMPLETION
This is where the new mortgage starts and effectively pays off the old mortgage, any additional money borrowed will be sent to you via your solicitor. The new ownership details will be filed with Land Registry. Any payment of Stamp Duty will be made to HMRC by your solicitor.
Reasons why a transfer of equity may be needed
Couples living together
One person could be moving in to a property that their partner already owns. A transfer of equity would pass some of the ownership to the new person.
Couples separating
This scenario is when a couple separates and one person agrees to leave the property. The remaining person would 'buy out' the ex-partner and take over the property and the mortgage.
Buying someone out
The requirement to buy someone out is not just linked to co-habiting couples. A property may have been bought jointly by friends or family members who now need to give up their ownership.
Family gift
This could be where a parent adds a child to their property deeds, thus gifting them ownership. It's possible that this could happen without money changing hands.
Why is a mortgage needed?
The mortgage itself needs to be updated with the change in ownership. Any lender will want to make sure that the new mortgage is affordable.
Also, in many cases the person leaving will want to take their share of the equity. A remortgage can be used to borrow the extra money needed to buy them out.
Remortgages are explained in more detail in our Remortgage Guide and in a separate article we take a look at acceptable reasons for a remortgage.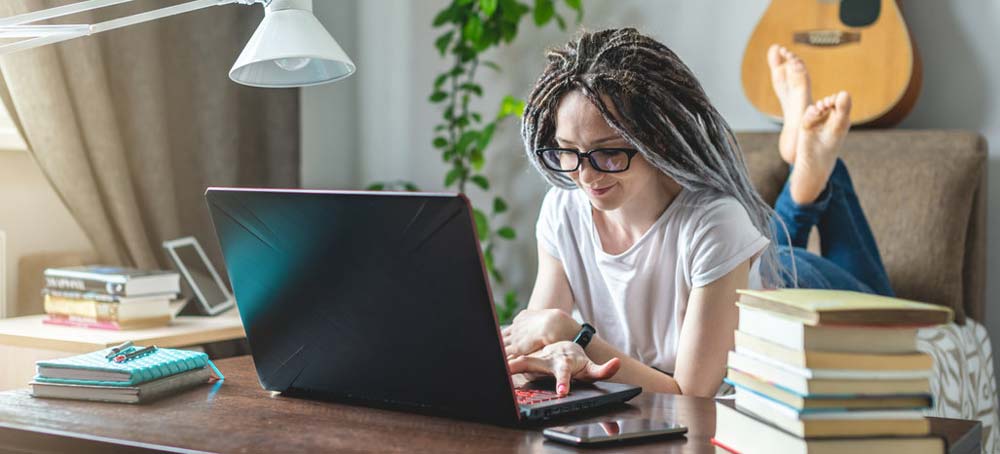 Transfer of Equity Mortgage Advice
A ToE requires quite a few decisions regarding what to do about your current mortgage and how you borrow the extra money to buy someone out.
A whole of market mortgage broker, like Drake Mortgages, will have a huge amount of experience in these types of cases and can guide you through what's possible (and what's not).
Our expert mortgage brokers will be able to find a suitable mortgage for you that offers competitive rates and flexible terms to suit your needs. We will be able to liaise with your solicitor to make sure everything is set up correctly with the minimum of delays.
frequently asked questions
Do I need to buy out my ex-partner with money?
No. A transfer of equity changes who owns a particular property but it is not a requirement for any money to be exchanged. This of course needs to be agreed by both sides!
Does the new ownership need to be 50/50?
No. If specific ownership amounts are needed we would recommend seeking legal advice. But setting up the property as Tenants in Common would enable the property to be owned in unequal amounts, providing both agree!
Can you transfer a mortgage to another person?
Yes. However, at least one of the original borrowers must remain and be part of the new mortgage.
Do you have to remortgage for a transfer of equity?
If there is already a mortgage in place then yes you will need to apply for a new mortgage. This could be with the same lender or a new one.
Can you change a joint mortgage to single?
Yes. This is very common with a Transfer of Equity. If the property was initially a joint purchase and one partner leaves then the remaining owner can apply for a mortgage just in their sole name.
How do you add someone to a mortgage?
A ToE will allow you to add someone to the mortgage and also to the title deeds of the house so they become one of the owners.
About the Author
More by this Author
Sean Horton is a co-owner of Drake Mortgages and has worked in financial services, mortgages and insurance since 1988. Previously a financial adviser and a mortgage broker, he regularly writes about mortgages, bridging loans and commercial finance.
—- ALSO IN THIS SECTION —-