If you're considering stepping into the hospitality industry by owning a guest house, you're about to embark on an exciting journey.
However, like any business venture, it requires careful planning and financial backing. One of the key aspects you'll need to understand is how to secure a guest house mortgage.
This article will guide you through the process, breaking down complex concepts into easy-to-understand sections, and providing practical advice along the way. Let's dive in!
Understanding Guest House Mortgages
Guest house mortgages are a specific type of commercial mortgage designed for properties where the owner lives on-site and runs a hospitality business, such as a bed and breakfast or a small hotel.
These mortgages differ from standard residential mortgages in several ways, primarily because they are designed to finance both a business and a residence.
If you're planning to live in the property and more than 40% of it will be used for residential purposes, you might be eligible for a residential mortgage. However, if the majority of the property is used for commercial purposes, a commercial mortgage will be more suitable.
Understanding these differences is crucial in determining the best financing option for your guest house.
Eligibility Criteria
Securing a guest house mortgage involves meeting certain eligibility criteria.
Let's explore these in detail:
Hospitality Experience
Lenders prefer applicants with some experience in the hospitality sector. This gives them confidence that you have the skills to run a successful business.
Business Plan
You'll need to present a robust business plan to your lender. This should include profit projections, an understanding of the market and your competition, and marketing plans to achieve high occupancy rates.
Deposit Requirements
Commercial mortgages typically require a higher deposit than residential mortgages. You should expect to provide a deposit of at least 25-50% of the property value.
Personal Finances
Your personal financial situation, including your income, assets, and credit history, will also be scrutinised. A strong financial profile can increase your chances of securing a favourable mortgage deal.
Costs Involved in Guest House Mortgages
Securing a guest house mortgage involves several costs.
These include:
Mortgage Rates: The interest rate on your mortgage will significantly impact the total cost of your loan. Commercial mortgage rates can be higher than residential rates due to the perceived higher risk.
Fees: There are several fees associated with securing a mortgage, including arrangement fees, valuation fees, broker fees and legal fees. Be sure to factor these into your budget.
Deposit: As mentioned earlier, you'll need to provide a substantial deposit. The exact amount will depend on the lender and your financial profile.
Speak to a Commercial Mortgage Expert
Our brokers are waiting to take your call. Solutions for guest houses and bed & breakfasts.
contact us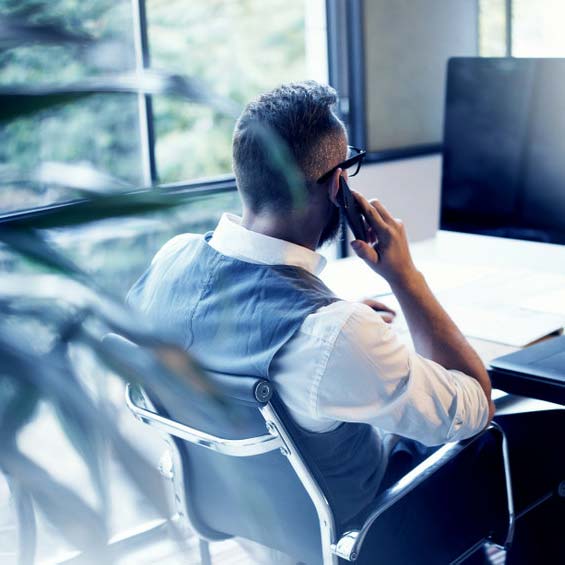 How a Mortgage Broker Can Add Value
Navigating the mortgage market can be complex, especially when you're looking for a niche product like a guest house mortgage.
This is where a mortgage broker can be invaluable. A broker can guide you through the process, helping you understand the different types of mortgages, eligibility criteria, and costs involved.
Moreover, a broker has access to a wide network of lenders, including those who specialise in guest house mortgages. They can help you find the best deal possible, tailored to your specific needs and circumstances. They can also assist with the application process, increasing your chances of approval.
Which Lenders Offer Guest House Mortgages?
Several lenders in the UK offer guest house mortgages. These include major high street banks like Barclays, Nationwide, Lloyds Bank, and NatWest, as well as smaller specialist and commercial lenders.
Each has its own criteria and offers different rates and terms, so it's important to shop around to find the best deal for your needs.
Alternative Ways to Finance a Guest House
Besides a commercial mortgage, there are other ways to finance a guest house.
Let's explore some of these alternatives:
Development Finance
If you're planning major renovations or starting a bed and breakfast from scratch, development finance could be an option. This is a short-term, interest-only loan that releases funds in stages to coincide with the build schedule.
Bridging Loan
A bridging loan is a short-term loan that provides immediate cash flow. It can be arranged quickly and used to "bridge the gap" before more standard funding is in place. Handy if you're in a rush.
Unsecured Business Loan
If you're investing most of the capital yourself and only need a small amount to finance your purchase, an unsecured business loan could be an option. These loans are typically suitable for amounts of £25,000 or less and don't require any security.
Capital Raising
If you own other properties, you could release equity from them to finance your guest house purchase. This could provide a valuable deposit or potentially negate the need for a new finance agreement altogether.
Remember, every guest house is unique, and so are the financial solutions available to you. It's essential to seek professional advice tailored to your specific needs and circumstances.
Are you ready to take the next step?
Our team of experienced mortgage brokers is here to help. We can provide personalised advice and assistance in securing a guest house mortgage that suits your needs.
Call 020 8301 7930 for a FREE initial consultation today.
Then you might find these pages useful:
—- ALSO IN THIS SECTION —-