How to own your business premises
From planning marketing campaigns to purchasing supplies, business owners want to have full control of their operation. This includes owning their own property.
Rather than dealing with renting and all the issues that come with it, purchasing your commercial premises opens the door to a wealth of benefits.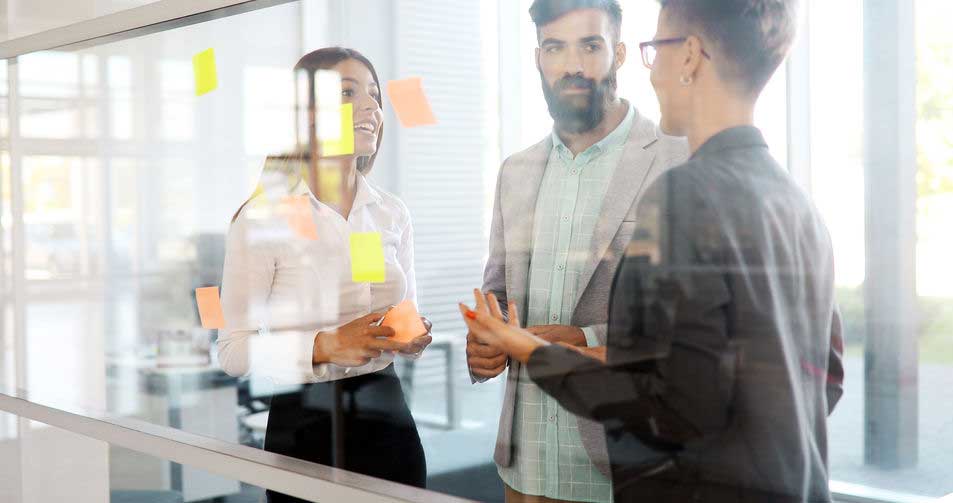 No need to worry about leases, rent reviews, dilapidations and service charges. When you own a property those types of worries are no longer a concern.
So how can you finance such an important business purchase? Fortunately, there is one specific solution available – an owner occupier commercial mortgage.
What is an owner occupier commercial mortgage?
You will be familiar with residential mortgages for your home. Well, an owner occupier commercial mortgage is not much different in theory. If you qualify for a commercial mortgage, it allows you to buy your own business premises.
Repayment options for a commercial mortgage also do not differ too much from those discovered in the residential market. With that said, commercial mortgages usually come attached with a higher rate of interest – even if it is just a small general increase.
It is not just interest rates that you have to be worried about, either. Additional costs with this mortgage type include general legal fees, a standard valuation, and arrangement costs. Due to all of the expenses involved – and the confusion it naturally brings – it makes sense to work with a broker for clarification. At Drake Mortgages, our expert advice can ensure you know exactly what you are paying when applying for a commercial mortgage.
When is a commercial mortgage used?
Have you already benefited from a traditional business loan? If so, a commercial mortgage is usually the next step up the lending chain.
As for the terms of this commercial mortgage, various factors have to be considered. This includes the price of the premises, your initial deposit, and the length of the mortgage. Loans normally start at £50,000 and from 5-30 years to pay back.
A 70% to 75% loan-to-value ratio is usually gained from an owner occupier commercial mortgage. The loan-to-value (LTV) ratio is utilised to measure the amount you are borrowing (the loan) in comparison to the property's worth (the value).
Many businesses can take advantage of a commercial mortgage to purchase a property. This can include a freehold office, factory, retail store, hotel, and so on. We tend to work with mainly small and medium-sized businesses.
What are the benefits of a commercial mortgage?
As mentioned already, you can gain numerous advantages from acquiring a commercial property. This section will take a closer look at some of the main benefits for your business.
Reduced interest rates
When compared to other loan types, commercial mortgages usually feature more favourable terms. For example, a commercial mortgage tends to boast reduced interest rates when matched up against unsecured borrowing.
If you secure fixed monthly payments with your mortgage, it also ensures you gain more accurate forecasting for your business expenditure. When you work with an experienced broker to secure a quality commercial mortgage deal, you may find out that monthly payments are financially better than sticking to the rental route – especially in the long run.
Full ownership gained
It is an obvious point, yes, but one that is worth emphasising. When you eventually pay off your commercial mortgage, the property is yours to do as you please. This means your business is not being controlled in some way by a landlord. You do not have to worry about unexpected rises in rent payments. You do not have to be tied into an unreasonably long commercial lease. You can get any issues fixed as soon as possible.
With full ownership comes freedom. You avoid being tied down and bending to the will of a landlord.
Avoid wasting money on rent
When you rent a commercial property, you are using what is referred to as 'dead money'. This is where you are simply handing over cash to a landlord and not purchasing anything tangible – such as the property itself.
Admittedly, rent is a suitable option for various situations. This is especially the case for small businesses with limited resources and are seeking the most affordable monthly solution for premises. Yet when you secure a commercial mortgage, your money is not being thrown into the void, never to be seen again. You ultimately have something to show after making your monthly payments.
Add an extra revenue stream by renting
Even if you have stopped renting premises, this does not mean it has to be completely eradicated from your business plan. You can even start profiting from it by adding it as an extra revenue stream for your business.
This is certainly the case if you own property and have more space than what is needed for your company. If you possess additional offices, storage space, even car parking spaces, these can be rented out to others.
Value increase
Obviously we all hope that the property you purchase will increase in value over time. While this will supply a nice lump sum whenever you decide to sell the property, you can also gain immediate benefits from a value increase.
This could strengthen your position if held on your company balance sheet. Commercial mortgage interest repayments are tax-deductible.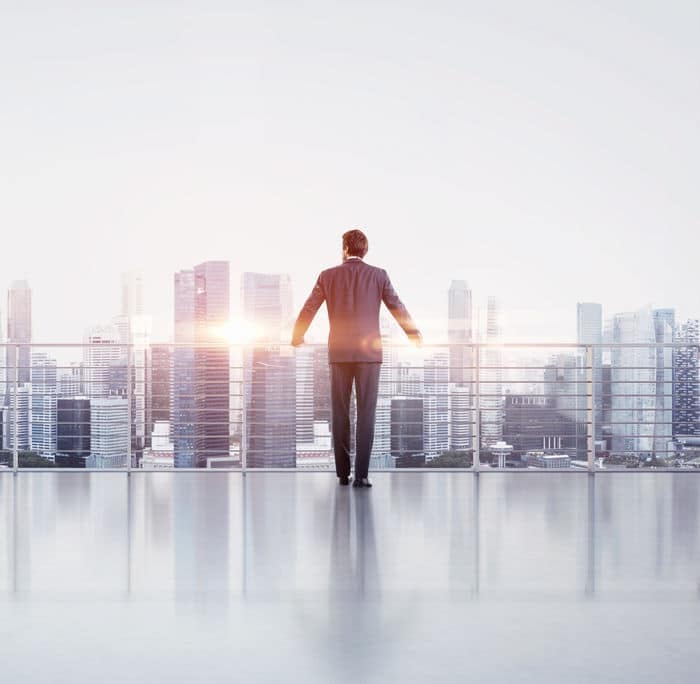 Make changes
When renting a property, you are restricted in terms of what you can do with a premises depending on the lease.
This all changes when you own the property. You have full control of the building's presentation, from the interior layout to exterior displays. If you have clients or customers coming into your premises, the overall look can play an integral role in your business' reputation and its ability to secure sales.
An easier escape route
This might not seem like the case initially. However, when you no longer want to base your business within a property, selling it can sometimes provide an easier escape route than getting out of your rental agreement. This is because certain commercial leases are lengthy and have terms in place that make it difficult to leave early.
How can I secure a commercial mortgage?
You understand what a commercial mortgage is now. You also know the reasons why it is beneficial for your business. Now it is a case of understanding what you require to land a commercial mortgage loan.
Firstly, the good news: lenders favour an owner occupier commercial mortgage. This is because your business is trading from its own property. Yet even though they welcome applications for this type of loan, do not think you can swoop in and be approved for a commercial mortgage without being prepared.
For a start, you need to demonstrate your business is in a position to meet the repayment terms of your planned loan. To show this is viable, a lender will probably ask you to provide a detailed business plan in addition to your trading accounts. Before a commercial mortgage is agreed upon, a professional valuation will also tend to be required.
So, where can you find a lender for this loan type? Along with traditional high street banks offering commercial mortgages, you could also go with a specialist lender or challenger bank. Certain lenders will provide additional loan types and perks – such as an interest-only mortgage or a lower deposit requirement – so it makes sense to shop around to find the best deal for your business.
What type of deposit is required for a commercial mortgage?
One significant roadblock prevents small businesses from going through with a commercial mortgage application: the deposit. Unlike with a residential mortgage, where the deposit can be as low as 5-10%, you are looking at a deposit of between 25% and 40% for a commercial mortgage.
The figure agreed for your own mortgage application will depend on various factors. This includes the perceived risk your business presents to a lender, as well as the support you receive – if any – from a specialist mortgage broker.
What type of commercial mortgage rates will you pay?
As with the deposit amount, the rates you pay will be dependent on certain factors from your side. In general, the less risk you seem to pose as a lender, the better the rate you can secure as part of your repayment terms.
When a lender is pricing an application, they will take into account the following aspects:
The size of the loan
LTV ratio
Your credit history
The financial aspects of your business
Interest rates can either be on a fixed or variable rate for a commercial mortgage.
What are the benefits of using a mortgage broker?
Owner occupier commercial mortgages are complex. They are difficult for newcomers to understand. Throw in the aspect of requiring a high deposit and the need for a financial provider to assess your application, and it can be enough to scare business owners and company directors away from a commercial mortgage.
If you are not sure where to start, do not run away from the thought of applying. Instead, you can receive expert assistance from a specialist broker like Drake Mortgages. We have over 25 years of experience under our belt, so we know what it takes to source the best mortgage for our clients' needs. We deal with all lenders, from banks to specialist finance houses, to ensure you receive the best terms and rates possible.
We do not just help newcomers to the world of commercial mortgages, either. If you currently have a commercial loan in place, we can assist you with a remortgage if needed. This can be advantageous if your business needs to generate a sizeable cash injection or if you simply want to reduce your current interest rate.
About the Author
More by this Author
Speak to an expert about COMMERCIAL mortgages
We can provide expert guidance and solutions for property development and bridging. With over 20 years experience we are well placed to assist property developers.
Call 020 8301 7930 to start your journey with us.