Speak to a refurbishment loan Expert
Our brokers are waiting to take your call. Solutions for residential and investment properties.
contact us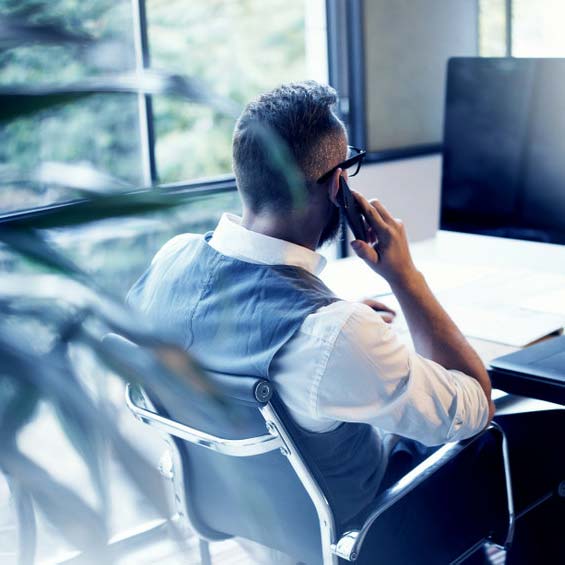 Types of acceptable property
As the lenders are predominantly providers of bridging loans the type of property they will accept is very varied.
Residential property
Residential buy to let
Residential buy to sell
Holiday lets
House in Multiple Occupation (HMO)
Mixed use properties
Semi-commercial
Commercial property
Who can apply for light refurbishment finance?
These loans are a type of short term bridging and can be taken out by:
Individuals
Partnerships
Companies
SPVs
Pension funds
Trusts
As the permitted works are quite straightforward, the borrower does not need to have any previous experience of refurbishments so development finance for first time developers is available.
No minimum income
interest only
fast decisions
interest roll up
How do you repay the loan?
Refurbishment loans are a type of short term bridging finance, so the lender will only offer a short term of 6-12 months. They will then expect the loan, and any accrued fees and interest, to be settled in full.
The lender will want to know your repayment exit strategy when you are applying for the loan. This is an important factor in lending decisions.
How you repay the loan will depend on your intentions for the property.
SELL
If you intend to sell the property, post improvement works, then this will be the method of repayment or exit strategy. You should allow enough time for the sale process before the loan is due to be repaid.
KEEP
If you wish to keep the property, either as an investment or to live in then you will need to find alternative long term finance. This means remortgaging the property to pay off the bridging lender.
You should be aware of the '6 month rule' when remortgaging a property within 6 months of buying it. A lot of the mainstream lenders need you to have owned the property for 6-12 months before granting a remortgage.
If you are likely to be in this situation it is probably a good idea to go through your refurbishment project with one of our brokers prior to purchase. You will then get an idea on what is and is not possible.
Why use a broker?
At Drake Mortgages our team of brokers have specific expertise in development and refurbishment loans.
Property refurbishment can be financially rewarding but it does need the right type of financing. We know the lenders that are actively looking for refurbishment business. By working with us you will get an unparalleled level of loan choices, together with the help and advice of our whole team.
SPEAK TO AN EXPERT ABOUT DEVELOPMENT FINANCE
We can provide expert guidance and solutions for property development and bridging. With over 20 years experience as a bridging loan broker we are well placed to assist property developers.
Call 020 8301 7930 to start your journey with us.