The remortgage options for UK holiday lets are improving all the time, as lenders better understand the quality of the borrowers and their properties.
We can offer a full whole of market remortgage service for your holiday let, or your potential holiday let.
Our expert brokers have access to all lenders who offer holiday let mortgages, including specialist lenders, commercial lenders and our own exclusive schemes.
Why Re-Mortgage?
Choose a new fixed rate
Switch to a lower rate
Change mortgage term
Borrow extra money
Change of use to holiday let
Buy someone out (TOE)
How does a holiday let remortgage work?
A remortgage involves applying for a brand new mortgage, with a new lender, that is used to pay off and replace the existing mortgage.
The existing mortgage could be a normal residential mortgage, a holiday let mortgage or even a buy to let mortgage.
When applying for the mortgage you can decide on the:
loan amount
mortgage term
repayment method
type of interest rate
As long as your application fits in with the lender's criteria, these options can be completely different to the mortgage it replaces (subject to underwriting). So you could lengthen the mortgage term and move from a repayment mortgage to an interest only mortgage if you needed to reduce the monthly payments.
If you currently have a holiday cottage mortgage then you will understand that the maximum mortgage amount is mostly determined by the holiday letting rental income. This calculation still applies when remortgaging. The maximum loan to value (LTV) is 75% of the property value.
As there is no buying or selling of property there is no 'property chain' with the remortgage process. But a solicitor or conveyancer is still required to complete the legal work and to register the interest of the new lender.
While nearly all mortgages will require an application fee or product fee, some lenders will cover the cost of the basic legal work and valuation for re-mortgage cases.
Early Repayment Charges
Early repayment charges (ERC) are incurred when you repay or replace a mortgage before the charge period has ended. Typically this period will be linked to your interest rate product term.
You are able to change your mortgage before your current interest rate finishes but you may have to pay ERC's to do this. Often these are considerable sums.
If you believe this may affect you please speak to us so we can help manage the process to reduce any penalty costs.
The six month mortgage rule
This 'rule' places a restriction on lenders so that they can only provide a remortgage to a person who has owned the property for at least 6 months, and some lenders even extend it to 12 months.
Fortunately, the rule is only guidance and we do have lenders who are happy to take a more flexible and sensible approach to these situations.
Read more about The Six Month Mortgage Rule.
Can I remortgage to raise capital?
Yes of course.
A remortgage is the perfect opportunity to raise extra capital by applying for a mortgage higher than the one it replaces. The mortgage funds are sent to the Solicitor and they will forward on to you any extra borrowing after repaying the outgoing lender.
You will need to explain to the new lender what the additional money is for.
Some acceptable reasons are:
HOME IMPROVEMENTS
Lenders will be happy with most types of home improvements. It makes the property more desirable to guests and improves the lenders security position.
PROPERTY INVESTMENT
You could raise extra money to help purchase a buy to let property. The equity used could be the deposit with a buy to let mortgage providing the balance.
BUYING ANOTHER HOLIDAY LET
Expand your holiday let portfolio. The capital raised could allow you to buy another property outright or to fund the deposit and costs.
PAYING OFF ANOTHER MORTGAGE
You could raise money to pay off a more expensive mortgage on other property you own.
Speak to a Holiday Let Remortgage Expert
Our brokers are waiting to take your call. Solutions for mortgaged and unencumbered properties.
contact us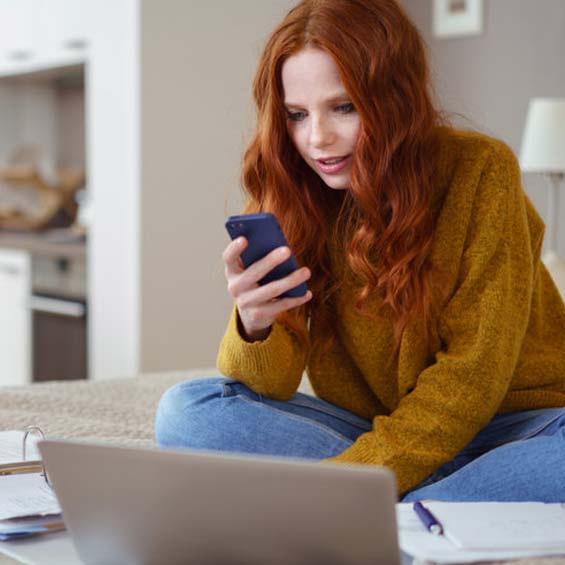 Can I remortgage without an existing mortgage?
Yes this is possible.
A holiday let property that is owned outright, without any mortgage, is called unencumbered. Perhaps the mortgage was paid off some years ago or the property was inherited.
If you do not currently have a mortgage then you may be looking to utilise the equity for improvements, repairs or to expand your portfolio. The mortgage criteria will be the same and the rental income will be used to calculate the maximum mortgage.
There are a number of lenders that will be happy to help and our expert brokers can arrange this for you.
Can I re-mortgage to buy someone out?
Yes, this is a valid and common reason for a re-mortgage.
The remortgage could be needed because of separation, divorce or just a change in circumstances. Where the borrowers and owners are changing this is known as a 'Transfer of Equity' remortgage.
There will be two parts to this process:
Making changes to the mortgage borrowers
Making changes to the property owners
You will need a Solicitor or conveyancer to complete the legal side as the registered owners of the property need updating.
The mortgage application part is relatively straightforward as it is a remortgage but all borrowers will be assessed and they need to be acceptable to the lender.
For a Transfer of Equity TOE remortgage some additional capital is often needed to buy-out the owner who is to be removed. This is a valid reason for wanting to increase the mortgage but the total mortgage and the loan to value needs to fit within the lenders criteria.
There is likely to be some extra costs for the TOE legal work that you will need to pay for as a 'fees free' remortgage offer rarely includes these. There may be a liability for Stamp Duty and this should be checked with your Solicitor at the earliest opportunity.
What is a mortgage product transfer?
A mortgage product transfer is when you change your interest rate product without changing your lender.
We prefer to call it a Product Transfer but many others will call it an existing lender remortgage.
Once your current interest rate ends, or preferably shortly before it ends, you will need to decide on a new interest rate. Your existing lender will have a few options for you and the alternative to this is to re-mortgage away to a new lender. The objective will be not to revert to the lender's standard variable rate.
Sometimes the best option is to stay with your current lender.
This could be because:
they offer the best rate
you don't qualify for a remortgage
you prefer this lender
Transfers are very simple to agree to as there's no need for solicitors or surveys. However, you should ensure that the deal is the best available before signing the agreement. Our brokers can help with the product transfer and the remortgage analysis to check which is best for you.
A product transfer involves just changing the interest rate product, it does not change the amount of your mortgage, repayment method or term.
How can we help?
75% loan to value
Scottish properties
Capital raising
Why Choose Drake?
Holiday let experts since 2006

Whole of market access

Exclusive mortgage schemes

Expert mortgage brokers

Practical & straightforward advice

Professional service
What about a Limited Company remortgage?
Yes these are available for holiday lets and we are very familiar with mortgages for limited companies. Generally this will be for a Special Purpose Vehicle (SPV) Company and we have access to lenders who accept these.
For a ltd. company re-mortgage the company must already own the property to be mortgaged.
How do I convert a buy to let into a holiday let mortgage?
This process is done by remortgaging over to a holiday let mortgage lender.
You should first check that the property itself, or any lease, does not have any restrictions for short term lets and holiday lets.
We would apply for a holiday let remortgage that is used to repay and replace the existing buy to let mortgage. The loan application is looked at from a holiday letting perspective, using projected holiday rental income and without an AST.
Each basic mortgage type will stipulate how the property can be used:
Residential mortgage – Main residence only. Cannot use as a buy to let but rent a room is normally acceptable.
Buy to let mortgage – Used by long term tenants via an AST only. No holiday lets allowed.
Holiday let mortgage – Used by short term guests only. No-one can permanently live there.
About the Author
More by this Author
Mark has worked in financial services since 1995, initially as a Financial Adviser and then a Compliance Officer.
He has been a Senior Holiday Let Mortgage specialist at Drake Mortgages since 2001. He is often quoted on lenders websites and can be found in the press, talking about holiday let and available finance. 

Speak to an expert about HOLIDAY LET mortgages
We have been helping clients with their holiday lets since 2006 and our brokers have the widest possible experience in this sector. A holiday let mortgage will allow you to purchase a property that will be let out to paying holidaymakers, whilst also allowing you to personally use it as a holiday home each year.
Every one of our clients has a unique need and our brokers love a challenge. So, even if your situation is not 'the norm', we can usually help.
Call 020 8301 7930 to start your journey with us.