What is a Let to Buy Mortgage?
A Let to Buy Mortgage allows you to purchase a new home to live in while keeping ownership of the one you have now.
Most people will sell and buy simultaneously when moving home. But there are several scenarios where a let to buy scheme could be helpful:
You need to move home and want to keep your existing home as an investment
You want to move home without the stress of the property chain, you can move when you choose to
You are finding it difficult to sell your current home but still wish to move
Let to Buy is more of a lending scheme than an actual mortgage. You will end up with 2 mortgages once the let to buy process has completed, one on your current home and one on your new home.
How do they work?
The let to buy process requires you to apply for 2 new mortgages and for these to complete simultaneously on the same day.
CURRENT HOME – MORTGAGE 1
As you will be letting out your current home after you leave you will need to apply for a buy to let mortgage. This mortgage will be used to pay off the current residential mortgage and also to raise extra funds using your equity that can then be used as a deposit for your new home.
The buy to let mortgage (BTL) lender will expect the property to be let out to tenants on an Assured Shorthold Tenancy (AST). They will need to know how much rental you can charge upon applying for the BTL mortgage.
NEW HOME – MORTGAGE 2
Here you will apply for a standard residential mortgage for your new home. However, this lender needs to be happy that you also have a buy to let and that the rental income from this along with your own financial situation is sufficient.
Very few people would have previously needed this type of mortgage and the whole process can seem somewhat confusing. By using an experienced broker such as ourselves we can ensure that both loans are set up correctly and that they complete at the same time.
There's quite a few calculations to do with regard to releasing equity and also the buy to let rental calculations. Our mortgage advisors will handle all of this for you.
As you are purchasing a second property additional stamp duty of 3% (correct as of 2023) will be payable. Please discuss this with your solicitor or conveyancer.
Mortgage Criteria
You will need to satisfy the lending criteria for both of the new mortgages.
Mortgage lenders will take the following factors into consideration:
Age
Size of the deposit or equity
Monthly rental income
Affordability
Credit history
On the let side you can generally borrow up to 75% of your existing property value, depending on the rental income. The rent needs to be at least 25% more than the monthly mortgage interest payments, some lenders insist on a higher amount.
For the buy part your affordability for the new residential mortgage will be assessed and this will include the proposed buy to let mortgage along with the rent. Proof of income will be required for both mortgages in the form of P60, payslips, accounts or SA302 Tax Calculations.
Our expert mortgage brokers can make the necessary calculations to see what your best options are.
Speak to a Let to Buy Expert
Call 020 8301 7930 to speak with one of our Let to Buy advisers
contact us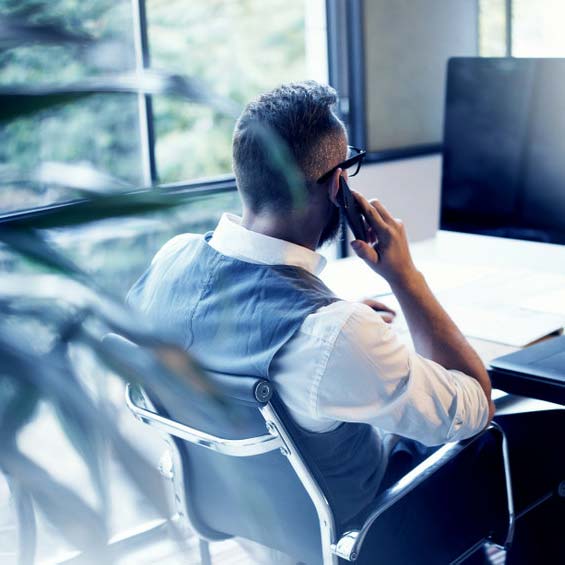 Can I have an interest-only let to buy mortgage?
Yes you can. The BTL mortgage will be available on an interest only basis. Don't forget you do need to plan how to repay it as well!.
For both loan applications you will also have a choice of mortgage products and deals such as fixed rates and trackers.
What's the difference between let to buy and buy to let?
Both loan types are designed for properties that will be let out on a long term basis.
However, it is the intention of the borrower that is the main difference.
Let to Buy
These are for people who already own their own home but wish to move out and let the property. You will use a buy to let remortgage to change the type of mortgage you have and usually the lender as well.
Buy to Let
Buy-to-let mortgages are for people who want to purchase a property with the sole intention of renting it out. Buy to let remortgages are also available for properties already owned.
We have been brokers, advisers and property owners since mainstream buy to let arrived in the UK
As property investors and landlords ourselves we know the upsides and downsides to owning and renting property
We are independent mortgage advisors, giving you maximum choice from both the high street lenders and specialist lenders
We work for you so our advisors will do all they can to ensure a successful outcome
We like problems! If your situation is a little tricky or not quite 'the norm', this is fine by us. We will try to help and provide strategies
contact us
Speak to an expert
The right advice is crucial when dealing with property investment. With over 20 years advising on buy to let mortgages we are well placed to assist all types of landlord.
Call 020 8301 7930 to start your journey with us.