What is the maximum LTV?
The maximum loan to value for most short term bridging lenders is 75%.
It is possible to increase this to 100% by bringing additional security in to the deal. This could be a commercial property, buy to let or your own home.
Speak to a bridging loan expert.
Our brokers are waiting to take your call. Quick solutions for residential and investment properties.
contact us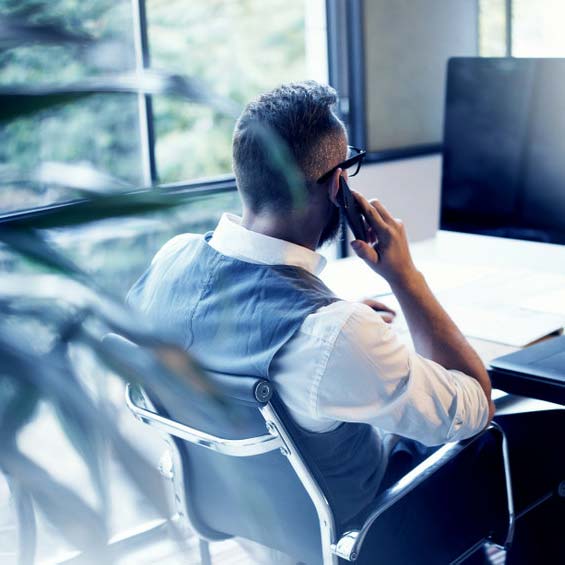 How fast can bridging loans be arranged?
Occasionally you will see claims that a bridging finance application can be completed in just 24 hours. Although this is certainly possible, for most borrowers a more realistic timescale would be 7-14 days.
This is still fast!
Bridging lenders are geared up to be nimble and move quickly, this is one of the main advantages of fast bridging finance.
But the complexity of a bridging application along with gaining access to the security property and all of the legal work can mean that the process takes longer. It will always be much faster than a traditional mortgage company and with bridging there is no requirement to prove your income or have a sqeaky clean credit file.
Bridging loans will be classed as either FCA regulated or unregulated depending on how they are to be used. A regulated bridging loan will take longer to arrange than an unregulated loan as there are more conditions for the lender and you to comply with.
How do you repay a bridging loan?
Unlike a standard mortgage, bridging lenders don't normally ask you to make any monthly repayments.
The loan will be set up as interest only and for a fixed number of months, 3-24 months. The loan interest is calculated monthly and then added to the original loan. This happens each month.
The lender will expect their money by the end of the agreed term.
You repay a bridging loan by paying off all of the money owed in one go, capital, accrued interest and any accrued fees. This will normally be via sale of the property or by refinancing.
We are experts in arranging low-cost fast bridging loans
We can offer
Loans from £50,000
Lending decision within 24 hours
Interest only
Interest roll up
Competitive rates
Regulated and unregulated loans
Terms from 3 months
How to apply for a quick bridging loan
Bridging loans are known to be quick as the lenders work fast but they also don't need lots of information about you which can slow down the process.
To give yourself the best chance please call us on 020 8301 7930 before you apply for any bridging loans.
Our experienced brokers will learn about you and your need for short term finance before offering a way forward. They will then make sure your application is as complete as possible before passing to the lender for them to look at. This initial prep-work helps to avoid delays and smoothes the loan underwriting process.
Speak to an expert about BRIDGING LOANS
We can provide expert guidance and solutions for bridging loans whether they are FCA regulated or unregulated. With over 20 years experience we are well placed to assist all home buyers and property investors.
Call 020 8301 7930 to start your journey with us.