Many people believe that if they have a poor credit history they will get turned down for any loan application. This is probably true for many forms of loans such as mortgages, credit cards, and bank loans, but is not necessarily the case for a bridging loan.
Getting a bridge loan with bad credit is often simpler than obtaining other sorts of financing with a poor credit history. You may find it difficult to get a mortgage with bad credit, but you might be approved for a bridging loan.
We have a large network of niche and specialist lenders, many of these are not available on the high street. So we can select lenders that are prepared to look beyond previous defaults and arrears.
What Is A Bridging Loan?
A Bridging Loan is taken out when funds are required for a short time, such as to assist with the purchase of a home while your cash is tied up waiting on the sale of your existing property. Development loans, auction loans, and asset financing are just a few examples of how they can be utilised.
Loans are set up on an interest only basis with an average duration of 12 months.
In a nutshell, bridging loans are short-term secured borrowing solutions that can be used to bridge the gap when large sums of money are required in a hurry. They're available to both personal and commercial borrowers with bad credit. Fast bridging loans are possible as the lenders are set up to process applications quickly. Funds can be available in 7-14 days.
Read more – An Introduction to Bridging Loans
What is a Bad Credit Bridging Loan?
A bad credit bridging loan is a form of secured short term finance available to those with poor or adverse credit history. These loans are designed to help borrowers who need the money quickly and won't be approved for regular bank funding because they don't meet lender credit requirements.
The bridging loan will be set up for a short duration only; typically 3-24 months.
The interest charged by the lender is added to the loan balance each month, with no payments needed from the borrower. If you intended on repaying the loan via sale of the property your income and credit history won't affect the way the loan is to be repaid.
At the end of the term the loan, plus any accrued interest and charges, is repaid in full.
While these loans are available to borrowers with a less than perfect credit profile, there is a need for the lender to secure the loan against a property with sufficient equity.
It is preferable for the lender to take a first charge over the property. This means that they are the primary lender and have priority over other secured lenders should the property become repossessed. Second charge bridging loans, and even third charge bridging loans, do exist for borrowers with bad credit but the list of potential bridging finance lenders is quite short.
Can I get a bridging loan with bad credit?
Yes, this is possible in most cases.
Bridging loans are always offered on a short term basis (less than 24 months) and on an interest only basis. Your exit route is the way you intend on repaying the whole loan and is the most important part of the loan process.
Our mortgage brokers work with specialist bridging lenders who can lend even where there is some adverse credit present.
The maximum loans available are upto 75% of the property value or purchase price. So if you are buying a property you need to fund at least a 25% deposit plus the usual purchase costs.
Options are available for BMV opportunities and below market value finance can be arranged quickly.
Loans will only be approved where the exit strategy and the security property meet the lenders requirements. If the exit is via sale of the property then most lenders will be comfortable with this. If the exit route is refinancing onto a long term mortgage, maybe a buy to let mortgage, then the lender will look to check whether this is possible with the borrowers financial profile.
What type of credit issues are accepted?
Bridging lenders are generally very flexible, taking a common sense approach to loan applications. It is important to remember that bridging loan applications are looked at on a case by case basis, and not underwritten by a computer.
Lenders can accept a wide variety of credit issues, providing that they do not affect the exit strategy.
Where the exit involves a long term mortgage the assessment will be more in depth. They will require proof that you due qualify for the mortgage, an Agreement in Principle (AIP) is helpful here and they may also contact the lender concerned.
Acceptable
Low credit score
Late payments
CCJs
Defaults
Mortgage arrears
IVAs
Payday loans
Debt management plans
Bankruptcy
Are bridging loans available without a credit check?
It is not possible to get a bridging loan without a credit check. While loans are available even with defaults and arrears, those people with a good credit profile will be offered better terms.
Lenders take a common sense approach to credit issues and this forms only part of the overall bridging loan application. The asset and the exit route are both crucial to the loan being approved.
How can I check my credit file?
See Which Accounts Are On Your Credit Report using the UK's most detailed Credit Report, with data from all four Credit Reference Agencies: Equifax, Experian, TransUnion and Crediva.
Simple line-by-line comparison lets you keep an eye on everything that's reported about you, in one place.
Ensure Your Payments Are Correctly Recorded
Check that all reported information is correct including whether or not you have made payments, your personal details and whether the agreements you have are correctly reflected. Look for accounts that are not closed properly and see how your balance and limits where applicable have changed over time.
Click the button below to visit our trusted partner to learn more about your credit file.
check my credit report
Speak to a Bridging Loan Expert
Our brokers are waiting to take your call. Solutions for residential and investment properties.
contact us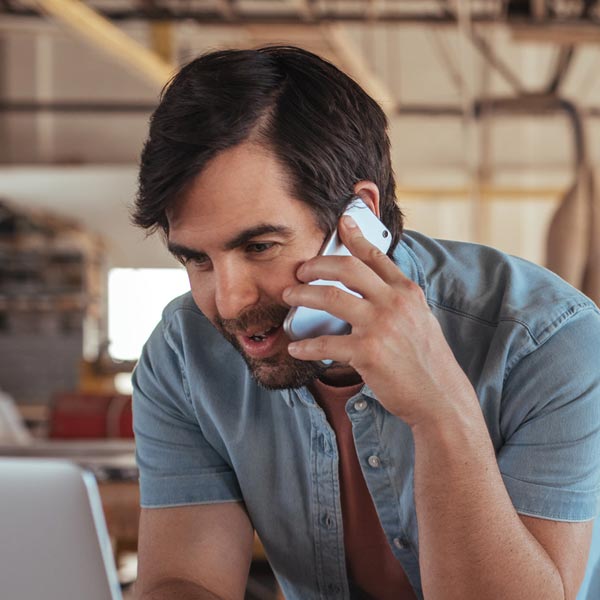 What are the options for an exit strategy?
In simple terms, bridging loans get repaid in one of two ways:
Sale of the property or other asset
Refinance
The exit strategy for a loan where bad credit is present will be looked at very carefully by the the lender. Having a strong and credible exit plan will make the lender more comfortable when making their assessment.
Sale of the property
This is the most common scenario. The loan is repaid when the security property is sold. Prior to approving the loan the lender will have assessed the property, the location, the sale price and the local property market before making a decision. This will have included the average time taken to sell similar properties.
Sale of another asset
Other assets can include properties (residential or commercial), shares, investments , inheritance and business interests. In all cases the lender will be seeking proof of the valuation, ownership and how long any sale or redemption will take.
Refinance
The intention when refinancing is for a long term mortgage to repay and 'take over' the initial bridging loan. This will need to be large enough to cover the loan amount borrowed plus accrued fees and interest.
Bad credit can affect this exit route as not all long term lenders are happy to taken on customers with previous defaults and CCJs etc. Expect the bridging lender to ask for proof that the exit mortgage is possible, or has even been agreed in principle. In addition they may approach the lenders themselves to check the viability.
If they deem that refinance is not a suitable exit route due to the adverse credit then the application in its current form will not be approved and a revised exit route needs to be considered.
Should the bridging loan go ahead and subsequently the long term mortgage becomes unavailable it is possible to apply for a re-bridge. This is a new bridging loan, with a new lender, to replace the first one. Again an exit route needs to be approved by the lender.
Do bad credit bridging loans have higher interest rates?
The interest rate you will be offered will depend on several factors including your credit file, the exit strategy, loan to value and the security property.
For many other types of loan applications, having a poor credit rating will almost certainly mean a higher interest rate. For bridging lenders it is possible for your credit problems to be ignored if all of the other elements are very strong and verifiable.
How to apply
Please call us on 020 8301 7930 in the first instance.
One of our experienced brokers will talk over your plans to see how we can help.
As mentioned, bridging loan applications are looked at individually. We will discuss your exit strategy and any credit issues that you have and then agree on which lender/s to approach.
Why use a broker?
The bridging lenders who will accept applications that include bad credit are almost all smaller or niche lenders. Typically they do not accept applications direct from borrowers but prefer to work with brokers like ourselves.
This means that we can approach the specialist lenders on your behalf. Naturally we will assist with the paperwork and issues that arise during the loan assessment.
Speak to an expert about BRIDGING LOANS
We can provide expert guidance for bridging loans with solutions available to borrowers with bad credit. With over 20 years experience we are well placed to assist all home buyers and property investors.
Call 020 8301 7930 to start your journey with us.