The property investment market is changing, driven by many factors, not least Government intervention in the Buy to Let rental market.
Govt increases in SDLT, an effective reduction in the interest costs that landlords can offset against rent, the stiffening of the safety margin calculation making BTL loans more difficult, and a reduction in the number of lenders prepared to deal with portfolio landlords have all made long term lets less attractive.
However, where there's a will, investors will always find a way.
Change of use conversions
Currently there is a boom in bringing back to life tired, run down, or even uninhabitable properties, either on the basis of a light refurbishment (not needing planning permission) or a heavy refurbishment (usually needing planning permission).
Recent changes to the Permitted Development Rules are designed to encourage this and developers are taking advantage.
First introduced in 2015, the rules were amended in 2021 to include the change of use/redevelopment of derelict and no longer used category 'E' buildings into dwellinghouses.
Mortgage financing
Traditional buy to let or residential mortgages are unavailable for properties that cannot be immediately let or occupied.
The only exception being minor refurbishment works that will only take 3 or 4 weeks. Within the buy to let lending sector there are lenders that will accept these "lick of paint" type works.
But fundamentally, the property needs to be in good habitable condition for a mortgage to be approved.
The solution: Short term bridging finance
Bridging finance is the quick and easy way to acquire a derelict or uninhabitable property, improve it in some way, building value to sell on or hold. This can also be packaged as Property Development Finance which is simply an implementation of bridging.
Bridging finance is, however, a complex product and as opposed to perhaps residential or BTL mortgages, most people are unlikely to be familiar with the way they work, particularly how much money will be made available and when.
Below are some examples that may help bring the workings of this innovative finance into focus.
Speak to a Bridging Loan Expert
Our brokers are waiting to take your call. Solutions for residential and investment properties.
contact us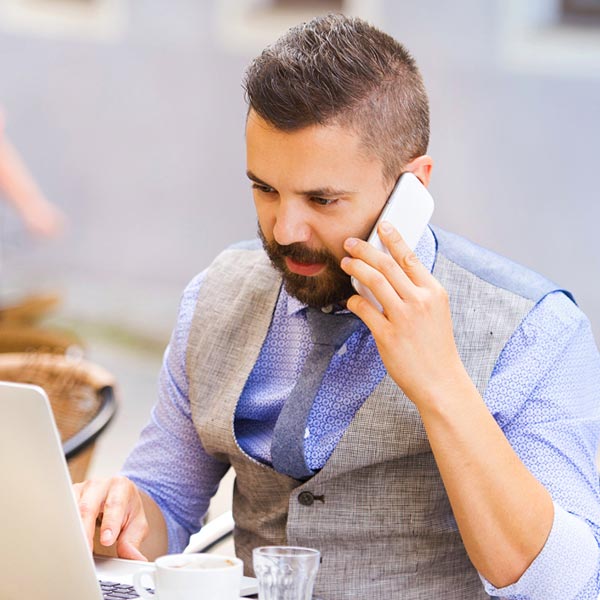 PLEASE NOTE THAT THE INTEREST RATES AND LTVs IN THESE EXAMPLES DO NOT REPRESENT THE BEST PRODUCTS AVAILABLE IN THE MARKET, THEY ARE MERELY TO ILLUSTRATE THE PRINCIPLES
Purchase only, of a property for 200K, requiring refurbishment and not conventionally mortgageable in current condition.
In this example, the borrower can evidence that all the money needed to complete the restoration is available in cash.
The cost of work is 100K, and completed value 550K.

As the borrower can evidence the money necessary to complete the project, a 75% LTV loan is available.

So 75% OF £200 i.e.150K will be available. This is known as the Gross Facility.
However, no monthly interest payment is made to the lender because standard practice is for the lender to add the interest to the final repayment figure of the loan.
The consequence is that the lender calculates the maximum potential interest costs and arrangement fees and deducts them from the gross facility, yielding a net facility, which is what the borrower actually gets into their bank.
Here the borrower receives £133,365 in his Bank account. This means that the actual deposit required to purchase is £66,635.
| | |
| --- | --- |
| Gross Facility | £150,000 |
| Term (months) | 12 |
| Interest Rate | 0.73% |
| Retained Interest | £13,140 |
| Arrangement Fee | £3,000 |
| Indicative set up fees | £495 |
| Broker Fee | - |
| Title Indemnity Fee | - |
| Net Loan | £133,365 |
| Loan to value % | 75% |
Purchase only, of a property for 200K, requiring refurbishment and not conventionally mortgageable in current condition.
In this example, the same property is being purchased for 200K, but the developer does not have the 100K available to complete the work. End value is the same- £550,000.

The loan calculation is divided into 2 parts:
the acquisition loan
the build loan
However, note that in this case, as the developer does not have the money to complete the works, the gross initial advance to purchase, is limited to 70% Gross facility, reflecting what is viewed as a high level of risk.
Thus 70% of £200k is 140K, which then, using the same type of calculation as in Example 1 yields a net loan into the borrowers Bank of £119,915.
The slightly higher interest rate also reflects the slightly higher risk. In this case, the developer would need a deposit to purchase of £80,005.
However because the margin of profit on the deal is still substantial, the lender will loan 100% of build costs, against the increasing value.
But note, on day 1, the value of the property has not yet increased because no work has been done and thus the developer is still at the Max LTV, so none of the build loan will be advanced. When the value has improved through works being done, the lender will send out their surveyor to check and they will release funds from the build loan.
In other words, stage payments are made in arrears, after a re-inspection by a Quantity Surveyor. Notice that one of the boxes states " QS and AM" fees.
| | | | |
| --- | --- | --- | --- |
| Gross Facility | £265,476 | Gross Development Tranche | £125,476 |
| Initial advance | £140,000 | | |
| Term (months) | 12 | Approximate Interest | £11,806 |
| Interest Rate | 0.85% | QS/AM Fees | £1,680 |
| Retained Interest | £14,280 | Development/Retention Admin Fee | £1,990 |
| Arrangement Fee | £5,310 | Contingency | £10,000 |
| Indicative set up fees | £495 | No. of releases assumed | 2 |
| Broker Fee | - | | |
| Title Indemnity Fee | - | | |
| Net Day 1 Advance | £119,915 | Net Development Loan | £100,000 |
| Loan to value % | 70% | Loan to Gross Development Value (LTGDV) | 48% |
| | | | |
The figures in these example are purely illustrative, and actual interest rates quoted at the time will depend on status, experience, the type of project, and prevailing interest rates.
SPEAK TO AN EXPERT ABOUT DEVELOPMENT FINANCE
We can provide expert guidance and solutions for property development and bridging. With over 20 years experience as a bridging loan broker we are well placed to assist property developers.
Call 020 8301 7930 to start your journey with us.
—- ALSO IN THIS SECTION —-