Standard mortgages are designed to provide finance for a dwelling or property including the land that it sits on. But what if you just wanted to buy a plot of land? Finance is readily available but the type you need will depend on your intentions for the land.
Can you get a mortgage for land?
Yes, finance is available just to buy land.
Getting a land mortgage isn't easy at the best of times, simply due to the low number of lenders in this area. Nonetheless, solutions do exist and there are a choice of lenders in this market. A loan for land can allow you to build your perfect home or secure an area to develop. Land is highly sought after because it's impossible to make more!
Lenders often see loans for land as risky propositions but with strong applications that risk can be avoided entirely, land bridging loans could offer short-term solutions instead.
Many standard lenders avoid land mortgages because it is more specialised than residential lending with an added risk element. That's why many people choose to borrow using specialist mortgage brokers, who have access to better products and services for loans on land.
What is a land mortgage?
A land mortgage will provide the funding you need to purchase a plot of land, with the mortgage secured against the land at the Land Registry.
Land mortgages can be used for many different purposes such as to purchase rural land, agricultural land, building plots or commercial developments. Loans are available for empty plots or for those that have existing buildings.
Where your project includes purchasing the land and then building on it the land mortgage funds will be released to you in stages, as the site progresses.
Types of land mortgage
In the UK, land is designated for different uses like agricultural, commercial or residential. Your mortgage will depend on what kind of land is available for purchase and your intended use once owned.
The planning laws can change depending on the objectives of the government at a given time. When trying to buy land for development purposes, you will need to consider whether you are looking for farmland or commercial property. The mortgage required depends on what your plans are with regard to financing the plot purchase and any existing permissions already granted.
Here we provide a quick overview of the different types of land mortgage in the UK:
SELF BUILD MORTGAGES
If you are planning to buy land and then build your own home on it then you will need a self build mortgage.
Normal mortgages won't be suitable as the lenders look to provide their finance on an actual habitable property, not just a plot of land.
A self build mortgage release funds in tranches, as your build passes certain stages. It will fund the initial purchase of the land and the construction costs.
AGRICULTURAL MORTGAGES
With an agricultural mortgage the lenders application would often need to be supported by a plan explaining how the land would be used.
Land could be acquired so you can use it as a smallholding for your family. Grow crops and possibly keep livestock.
Alternatively you could purchase some land which is then leased out to a local farmer as additional land.
WOODLAND MORTGAGES
The UK has a wide range of opportunities for purchasing woodland. Often, the change in use or land category can be difficult to impossible to alter from woodland but there are other options available such as investing in plots or using it for other reasons which include an area designated as a sanctuary.
Land could be purchased to keep as a family asset and used for recreational use. Forest Schools are gaining in popularity which could be an option to generate an income from the land.
COMMERCIAL MORTGAGES
As a company grows it will need more space to expand in to. One option could be to purchase additional land for the business to occupy, or to provide additional storage or even parking.
Extending the land, rather than moving to a new site, is often the smart choice and causes the minimum of disruption to business activities. When owned by the business it is a long term investment that can strengthen the balance sheet and provide security of trading.
BRIDGING LOANS
Due to the flexibility of bridging loans they will often be used to purchase land as funds can be agreed and released in relatively short timeframes. But the funding is short term and at some point will need to be repaid via your exit strategy.
Planning gain bridging loans can help acquire a plot while you secure planning permission or seek a longer term type of finance.
DEVELOPMENT FINANCE
Property development finance is often used to purchase a building or buildings which are then converted or extensively renovated. But it can also provide a solution that includes land purchase.
For ground up development projects development finance can be used to finance both the initial land purchase, and also the build costs.
Buying a plot of land
Many development plots are sold via auction, where typically a 10 percent deposit will be required on the day with the full balance due within 28 days when completion takes place. So you need to secure your funding before you bid in an auction.
Speak to a land mortgage Expert
Our brokers are waiting to take your call. Solutions for residential and investment properties.
contact us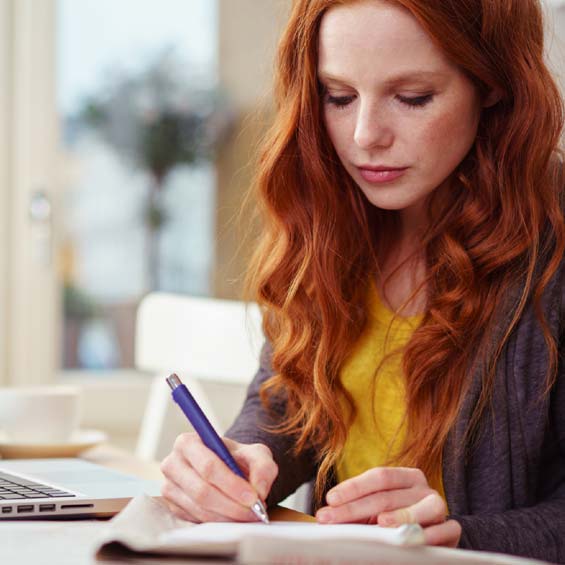 How much deposit do I need?
The amount of deposit needed with a land mortgage will differ according to the type of land and intended use.
PROPERTY DEVELOPMENT
Generally a deposit of 25-30% will be needed for property development.
Development finance will fund up to 70% of the land cost and 100% of the build costs, provided the overall loan amount does not exceed 70% of the Gross Development Value (GDV).
SELF BUILD MORTGAGES
A deposit of 20-25% is normally required.
For land purchase the initial mortgage it must not exceed 75-80% of the price of the land paid. The maximum overall loan to value (LTV) is 75-80% of the final valuation and the mortgage must not exceed the total cost of buying the land together with the cost of building works.
Planning permission
Having planning permission on a plot of land will allow access to most lenders and provide the best choice of rates. It is an important and significant element that all lenders will want to investigate. Planning permission will be necessary, in most cases, if there is a proposed change of use for buildings or other land.
Mortgages are available without planning permission but the preference is to have outline consent as a minimum.
There are two basic types of planning permission:
Outline Planning Permission (OPP)
Outline Planning Permission is generally used to find out, at an early stage, whether or not a usage proposal is likely to be approved by the local planning authority, before any major costs are incurred. It seeks to establish whether the scale and nature of a proposed development would be acceptable.
Outline planning permission gives consent in principle to your development proposal.
Full Planning Permission (FPP)
This is also known as detailed planning permission. It includes full, exhaustive details of your development proposal and shows exactly what is going to be built. This includes dimensions, elevations, parking, drainage, room layouts and building materials.
When granted, full planning permission gives your project the ability to proceed as planned.
Getting a successful outcome
A land mortgage broker will know exactly what specialist lenders can be approached for your type of project. They will assist with the paperwork and put you with the right lender first time.
You should ensure that all of your paperwork is in order and available including proof of income, proof of deposit and detailed plans for your land purchase and any further development planned.
A larger deposit will give you access to more lenders, who in turn will feel happier that their exposure is reduced.
About the Author
More by this Author
SPEAK TO AN EXPERT ABOUT LAND MORTGAGES
We can provide expert guidance and solutions for property development and bridging. With over 20 years experience as a bridging loan broker we are well placed to assist property developers.
Call 020 8301 7930 to start your journey with us.