If you are self-employed, a freelancer or a contractor you can still successfully get a mortgage if you can meet the lenders criteria.
There's no actual product called a 'self employed mortgage' and so you will have the same mortgage choices as someone who is employed with similar circumstances to your own. The difference is the way that the lender looks at your income and you will have to provide more evidence about your self-employed status.
With the right broker helping you, it's absolutely possible to get a self employed mortgage, even if you have limited accounts.
Self employed
director
partner
sole trader
freelancer
agency worker
How does a self-employed mortgage work?
The main difference is the way that your income is assessed by the lender. Unlike a salaried person your income is likely to vary from month to month and year to year.
Because of this lenders take an average of your earnings over the last two or three years. They will ask for proof of your income and also copies of your bank statements.
You will have the full choice of fixed or variable rates and the repayment term.
The mainstream lenders have set criteria when it comes to who they will lend to. Many people are ditching the traditional 9-5, but these lenders have yet to embrace this new way of freelance working.
There are some mortgage lenders that understand freelancers and sole traders better than others. So by using a broker such as ourselves we can guide you through to a lender that wants to give you a mortgage!
Eligibility criteria
The broad criteria is:
Proof of income
To get the best choice and the best interest rates you will need two or three years of accounts or SA302 Tax Calculations. Even if you only have one year there are lenders we can approach.
Deposit
Normally 10-15% will be the minimum deposit for residential mortgages.
Age
Actually a self-employed person should have an advantage here as only you can decide when you will retire! There are always maximum age limits, most will not want to go beyond age 75.
Credit history
If you have a bad credit history then mortgages are available. But there will be fewer lenders looking for this business. If you know that you have some adverse credit then take advice from a broker before applying for a mortgage. Every application leaves a mark on your credit file.
The different types of self-employment
You will be classed as self employed if you are a:
Shareholding partner

Sole trader

Freelancer

Agency worker

Contractor

Gig worker
Mortgages for Professionals
Many occupations are classed as a profession. While a 'professional mortgage' isn't actually a mortgage product, many lenders offer preferential terms as professionals are typically lower risk borrowers.
The list is very long so we have just mentioned a few as examples:
Doctors
Pharmacists
Nurses
Vets
Accountants
Solicitors
Additionally the lenders who favour these professions also understand the income structure, whether this is employed, self-employed or a mixture of the two.
Are you a subcontractor in the construction industry?
Do you feel like it's impossible to get approved for a mortgage due to your post-tax profit income being lower than your actual turnover?
If so, then don't despair!
The Construction Industry Scheme (CIS) offers an alternative way of presenting your earnings to mortgage lenders which can make it easier for you to get approved for a mortgage. A CIS mortgage is calculated in a different way because of the way you are paid.
A CIS mortgage uniquely allows a sub-contractor to be treated as an employee for the purposes of working out their mortgage. Your gross annual income is used, as opposed to a net profit or self assessment figure, resulting in a larger mortgage.
cis mortgages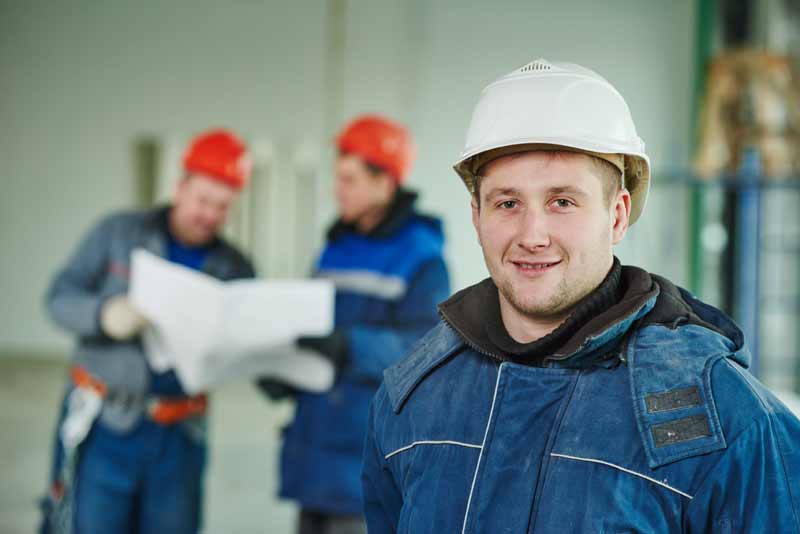 You only have 12 months accounts
You have picked up some bad credit
You have received a Self-Employment Income Support Scheme (SEISS) covid grant
What qualifies as self-employed income?
This differs depending on the nature of your self employment.
sole trader / freelancer
Net profit or total income showing on your SA302
Partner
Your % share of the net profit or total income from your SA302
Your PAYE salary and dividends received. We have lenders that will also look at profits made but yet to be distributed (retained profit)
Self-employed mortgage top tips
Although your income is the most important aspect of applying for a mortgage, lenders look at other factors when assessing your application.
Here's a few tips on how to improve your chances:
get a mortgage broker
Brokers are experts at dealing with freelancers and the self employed. A whole of market broker will have a large choice of potential lenders and can guide you to the right one. They will also provide help in getting all of your paperwork in order.
get an accountant
If you can show a lender that your accounts have been prepared by a qualified accountant then they will carry more weight and are less likely to be questioned. Accountants are paid to minimise your tax bill but this can also directly affect your mortgage application so speak with them for some advice.
proof of income
Don't leave this until the last moment. An SA302 form is created by HMRC when you submit your tax return. This formal document shows your declared income and tax payable for that tax year. Lenders will want to see these so get them ready in good time. If you need to provide accounts then make sure the last one has been filed in good time.
deposit
Get the biggest one you can! Each lender has their own criteria but most have better deals for higher deposits and lower LTVs.
loans and credit cards
Get these in order and make sure no payments are overdue or you have exceeded your credit limit. These will affect your credit rating, if funds allow then repaying these debts may help. Take advice from your mortgage advisor.
boost your credit status
Firstly you will need to check your credit file to see if there are any entries for late payments or unpaid bills. All lenders undertake a credit search so they will see this straight away. A good credit score is essential to giving you the best opportunity with a lender.
electoral register
Make sure that you are listed on the Electoral Register. If not you should speak to your local Council.
These pages may also be useful:
Self Employed Mortgage Advice
It's common for self employed people to feel that applying for a mortgage is overly difficult and that lenders don't really want to lend to the self-employed.
There are around 5 million self-employed people in the UK. If you are one of them you should know that our banks and building societies do want to lend to you!
The reason why applying for a mortgage can be frustrating for the self employed is that their income is not guaranteed and often it will fluctuate, from month to month and year to year. This makes it difficult to prove and consequently difficult for any lender to be certain about your affordability of the mortgage.
Don't forget that a mortgage lender wants you to be able to afford the monthly repayments and keep them up until the end of the term.
Income can be hard to prove. There's no simple payslip or P60 for a sole trader or business owner.
By using an experienced mortgage broker like ourselves you will have someone helping you that understands the difficulties that self-employed people have proving their income. Many brokers are self employed themselves, or maybe are small business owners, they will have first hand knowledge.
Brokers will explain what is possible and what is needed to achieve that. They will assess your accounts, your projections and SA302 to determine what mortgage you could qualify for.
Then they will research to find the best lenders for someone like you, with your background, income and mortgage needs.
A mortgage broker works for you. They have to follow lots of rules and regulations but they will put you first and guide you to the best mortgage they can find.
About the Author
More by this Author
—- ALSO IN THIS SELF EMPLOYED MORTGAGE SECTION —-