Second Charge Bridging Loans
flexible access to equity – 2nd charge bridging loans explained
Speak to a broker
Second Charge Bridging Loans
flexible access to equity – 2nd charge bridging loans explained
Speak to a broker
A second charge bridging loan is used to raise finance on a property where an existing mortgage is already in place.
Bridging loans are extremely flexible and the extra money could be used for almost any reason, such as a business investment, a property purchase or refurbishment or payment of an unexpected bill.
These are short term loans, typically up to 24 months, but they can be arranged very quickly without too much fuss and delays.
What is a Second Charge Bridging Loan?
A second charge bridging loan is a type of short term second mortgage which is secured against a property. The property could be your own home, a buy to let or even a commercial building.
The property will already have a main loan or mortgage secured on it, this is the first charge loan. So a second charge bridging loan sits 'behind' a main mortgage and will be from a different lender.
Many bridging loans are set up as the first charge, perhaps when the property was purchased. It is then possible for a 2nd bridge to be used to release funds for refurb works.
Bridging loans aren't suitable for everyone, but for those that understand them they can provide a quick and convenient way of accessing the equity in a property.
The very nature of a bridging loan is that is temporary and will need to be fully repaid within quite a short timeframe. Typically loans are set up for 12-24 months.
It allows finance to be raised without disrupting the existing main mortgage. Most mortgages have early repayment charges so these would be avoided by the use of a 2nd charge bridge loan.
What is a 'first charge' on a property?
Loans that are secured against a property can be referred to as secured loans or mortgages.
Where a loan is secured against a property if you fail to meet the repayments, you could be at risk of losing it.
Technically, the lender takes a legal 'charge' against the property, which is shown on the Land Registry. Where this is the first or only legal charge attached to the property they are called 'first charge mortgages'. This means that in the event of non-payment of the debt the primary lender is the 'first' to receive any money from the property sale proceeds.
The majority of people who own their own home with a mortgage will have just one charge registered and this will be from their mortgage lender.
What's the difference between charges?
When you apply for secured finance any existing charges will need to be assessed by the new lender.
When you own a property outright, without any mortgage, it is known as unencumbered.
Mortgages and loans can be set up as first, second and even third charges.
FIRST CHARGE
A first charge relates to the first or primary lender.
There may or may not be other lenders but only one is classed as having the 'first charge'. In the event of a default and repossession their debt will take precedence over any other.
The majority of homeowners will be in this position.
SECOND CHARGE
This is a loan taken out after the primary loan and it has second priority in the event of default procedures. In the event of a forced sale the lender will receive repayment once the first charge lender is fully repaid. So a second charge lender is taking on more risk than with a first charge.
The first charge lender needs to give their permission for the second charge loan.
THIRD CHARGE
Secured loans work in sequence so a third charge lender is third in line should the property need repossessing. It holds the highest level of risk and can only receive money once the other 2 charges are satisfied.
Having a third mortgage secured against a property is not for everyone, but these loans do have a place. If you own a property with a main mortgage and a second charge home improvement loan it might be tricky getting access to more money. But a third charge bridging lender would agree to lend in certain circumstances.
FAST DECISIONS
COMPETITIVE RATES
TERMS FROM 3-24 MONTHS
UPTO 75% LOAN TO VALUE
POOR CREDIT
LOANS FROM £50,000
INTEREST ONLY
INTEREST ROLLED UP
RESIDENTIAL
COMMERCIAL
REGULATED
NON-REGULATED
How do second charge bridging loans work?
Bridging loans are a quick and convenient way to access the equity in your property.
It is possible for bridging loans to be granted upto 75% loan to value (LTV), after taking into account the current main mortgage.
Here's a quick example:
| | |
| --- | --- |
| Property value | £500,000 |
| 75% calculation | £375,000 |
| Less current mortgage | -£250,000 |
| Available equity | £125,000 |
| Actual equity | £250,000 |
The example above shows that while the actual equity is £250,000 a bridging loan is only possible upto £125,000, from the available equity.
They are much more expensive than a regular mortgage or even a secured loan so they are always set up for short periods. At the end of this period the full loan and any accrued interest needs to be repaid.
The loan will be set up as interest only and the lender may not even need you to make any monthly payments. In this case the interest is calculated each month and then added to the loan balance. This goes on until the loan is repaid, all in one go.
A bridging loan lender will be most interested in your property (the security) and your exit route. The exit route is 'how' you intend to repay them and it forms an essential part of any bridging loan application.
Speak to a bridging loan expert
Our brokers are waiting to take your call. Second charge bridging solutions for residential and investment properties.
contact us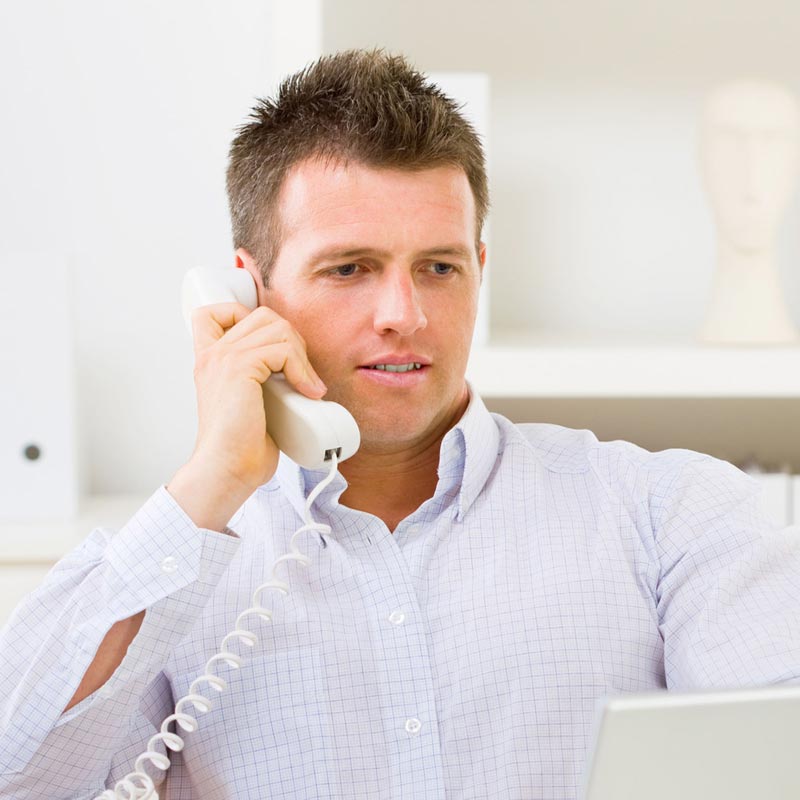 Why would I need a second charge bridge loan?
These loans are popular with borrowers who need access to cash relatively quickly and have equity in their property but may not be able to provide the necessary paperwork needed by a high street lender.
Here are just a few reasons:
QUICK FINANCE – Bridging lenders are the experts at providing fast bridging loans. Even though they are secured it is possible to have your money within 7-14 days in some circumstances.
PROOF OF INCOME – Some borrowers find it difficult to satisfy the mainstream lenders who will be asking for all sorts of financial proof. Bridging lenders are more lenient and will look toward the exit. If you are funding a property deal and the loan repayment is coming from the sale proceeds the lender will not be too interested in your proof of income.
POOR CREDIT – We all know that having poor credit plays havoc with your ability to borrow money. Bridging lenders can look past most credit problems and assess your application on the security property and your exit route. While bad credit bridging loans are available, second charge lenders will be a bit more conservative when making their decision.
EARLY REPAYMENT CHARGES – Even if you do qualify for a remortgage this may incur heavy penalties for early repayment. A second charge bridge will leave the main mortgage unchanged so ERC's are not charged.
DEVELOPERS & INVESTORS – For speed and convenience many property developers use secured loans to raise money for ongoing projects. Once the project is complete it is either sold or refinanced and then the 2nd bridge loan is repaid.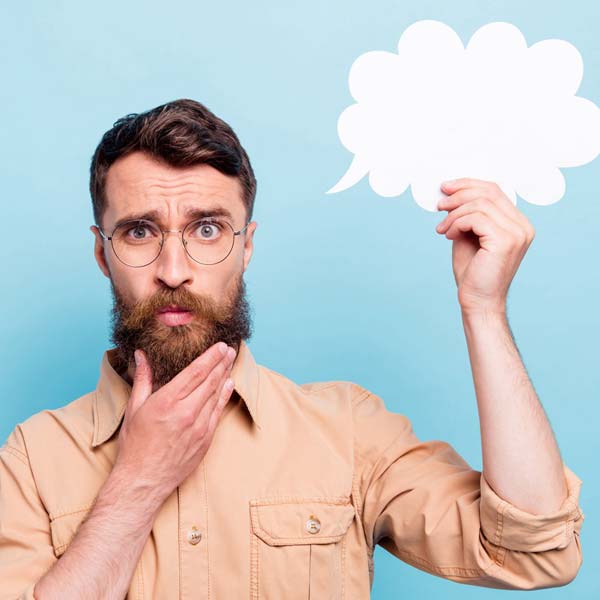 How do you repay the loan?
All bridging loans need to be repaid in one go. The lenders do not expect you to make monthly repayments, the loan term is not long enough for this to be worthwhile.
The way you plan to repay the lender needs to be known before applying to them and is called the exit strategy or exit route. Second charges are always riskier for the lender so they will look very carefully at this to check that it is achievable.
Second charge bridge loans are generally repaid from the proceeds of a property sale or by refinancing to a new lender.
Read more about Bridging Loan Exit Strategies.
How to apply
Most of the lenders that are willing to consider a second charge bridging loan prefer to work with a finance broker as the intermediary.
It is always helpful to approach a broker as early on in the process as possible. They can spend some time understanding what you need before then suggesting a solution.
You need to make sure that your property has sufficient equity available for the loan you need. Equity is the part of your home that you own outright. No lender wants the combined mortgage debts to reach 100% of the property value, those days are gone.
If you are able to collate some information about your property and its mortgage along with a suggested exit plan this will save a great deal of time.
Who can apply?
2nd charge bridging loans are available to individuals, sole traders, partnerships, trusts, limited companies including SPV.
Loan terms
Bridging loans are for short durations only and can be set up for between 3 months – 24 months.
The duration will depend on the level of risk, equity available and whether the loan is to be regulated or un-regulated.
How a bridging finance broker can help you
The lenders that do offer second charge bridges are not always easy to find, particularly when they prefer dealing with brokers.
As a specialist bridging finance broker we have access to many different types of lenders, banks and finance companies. This gives you some real choice about who you decide to apply to. Having these choices also helps to find the most competitive rates and fees for your situation.
Our brokers will also provide guidance on how the loan is applied for and whether the chosen exit route is robust enough. They can discuss the equity available and work out how much loan is achievable.
All bridging loan applications are assessed on a case by case basis and putting forward a comprehensive application that is easy to understand will alllow the underwriters to provide a speedy service.
Of course our service does not stop there. Once submitted we will keep in contact with the lender and our team will help with any requested additionoal information until the loan is agreed.
If your chosen exit is via refinancing then we can help to arrange that as well. Whether this is from a residential remortgage, development loan or buy to let remortgage. As whole of market brokers we can provide expertise, advice and choices.
Some quick FAQ
How long does it take to get a bridge loan?
A loan can be agreed within 24-48 hours. But time is then needed for the legal work and to gain consent from the first charge lender. 7-14 days is usually achievable for most cases.
Can you get a bridging loan with bad credit?
Most bridging lenders are happy to grant loans to borrowers with some credit issues. Second charge bridging lenders are a little more difficult to please, but loans are available.
Can a Limited Company get a bridging loan?
Yes. Bridging lenders are happy to accept applications from anyone, including limited companies and Special Purpose Vehicles (SPV).
How much can I borrow?
Loans are available upto 75% of your property value, less the existing main mortgage balance.
What can I use the money for?
Bridging loans are super useful and flexible. You can use the money for any legal purpose. This could be to pay a large bill, give cashflow to your business, invest in a property etc.
How do I get a good deal?
By using an experienced bridging loan broker (like us). Brokers can search the market for the best loan for your needs and help to negotiate competitive terms.
Speak to an expert about BRIDGING LOANS
We can provide expert guidance and solutions for bridging loans whether they are for a first charge or second charge. With over 20 years experience we are well placed to assist all home owners and property investors.
Call 020 8301 7930 to start your journey with us.