A quick guide to holiday letting
tips on buying and owning a short term holiday let
Speak to a broker
Welcome to the exciting world of holiday letting!
As the UK holiday market continues to thrive, more and more people are exploring the prospect of owning a holiday let. Whether you're considering investing in a holiday let or have just become the proud owner of one, this guide will provide you with essential tips and insights.
Let's delve into the nuances of holiday letting and help you navigate this promising venture.
Understanding Holiday Letting
Holiday letting refers to the practice of renting out a furnished property to tourists and travellers on a short-term basis.
Unlike traditional buy-to-let properties, which are typically rented out for several months or years at a time, holiday lets are often rented out for a few days to a few weeks.
This unique business model presents its own set of challenges and opportunities, making it crucial to understand the ins and outs before diving in.
Financing a Holiday Let
One of the first steps in your holiday letting journey is securing the right financing. A holiday let property requires a specific type of mortgage known as a holiday let mortgage. This is different from a standard buy-to-let mortgage due to the unique circumstances surrounding holiday lets.
For instance, holiday lets are rented out for shorter durations, leading to potentially more frequent periods of vacancy. This can affect the property's income potential, which lenders take into account when assessing your mortgage application.
Using a mortgage product not specifically designed for holiday lets, such as a residential or buy-to-let mortgage, can lead to severe consequences. These can range from being forced to repay the entire loan immediately if the lender discovers the mortgage type is incorrect, to invalidating your insurance cover.
Determining Your Borrowing Capacity
So, how much can you borrow for a holiday let mortgage?
Several factors come into play:
Deposit: For a holiday let you'll need a deposit of at least 25% of the property's value.
Rental income: The expected rental income from the property needs to cover 20-45% of the mortgage interest payments.
Personal income: Lenders usually require a minimum provable personal income of £20,000 per annum.
Mortgage repayment methods can vary, including interest-only, capital and interest, and part and part.
Some lenders also offer specialist holiday let mortgage products tailored to specific needs, such as purchasing a property at auction or for minor refurbishment.
For the best holiday let mortgage options, please call us on 020 8301 7930.
Speak to a Holiday Let Mortgage Expert
Our brokers are waiting to take your call. Solutions for residential and mixed-use properties.
contact us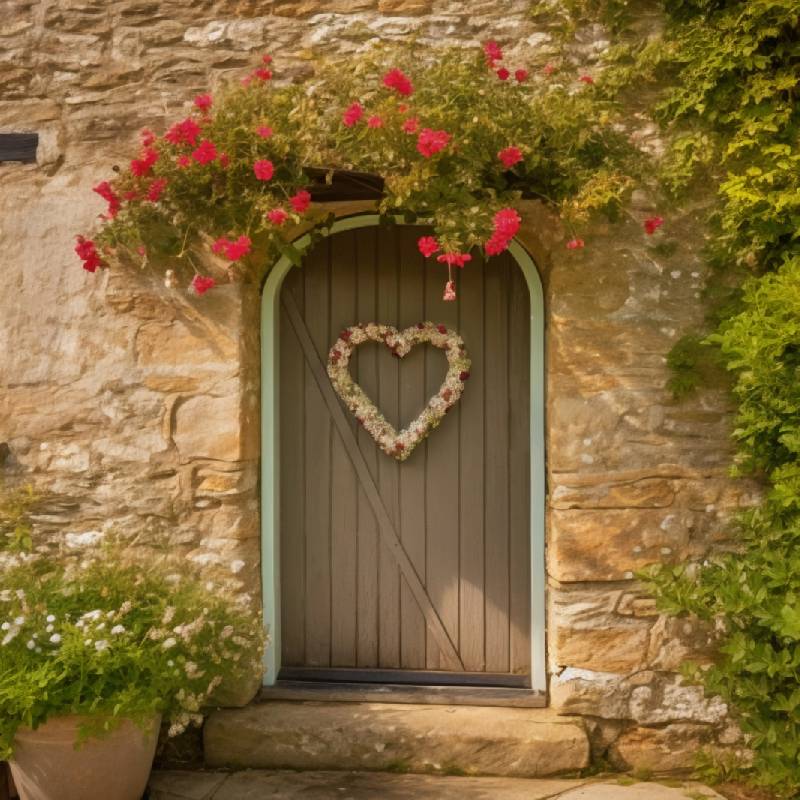 Insuring Your Holiday Let
Just as with financing, insuring your holiday let requires a specialist approach. Traditional residential home insurance or buy-to-let insurance will not provide adequate coverage for a holiday let due to the unique risks involved.
For instance, holiday lets often have more frequent periods of un-occupancy, making them potentially more attractive to burglars.
They're also typically furnished to a high standard, increasing the risk of damage by holidaymakers. Additionally, you may employ service providers like cleaners and letting agents who visit your property, necessitating adequate employers liability style insurance.
Furnishing Your Holiday Let
Furnishing your holiday let is not just about aesthetics; it's about creating a comfortable and functional space for your guests.
Here are some key considerations:
Target market: Your furnishings should cater to your target market. For instance, a seaside flat might require a sophisticated, adult-oriented decor, while a large family home should cater to the needs of children and adults alike.
Pet-friendly: If you're allowing pets, your furnishings should be durable enough to withstand muddy paws.
Internet access: In today's digital age, providing broadband or full fibre and strong Wi-Fi is almost a necessity.
Remember to keep an inventory of all your purchases, including the cost and the supplier. This will help you track your expenses and replace items when necessary. The information will also be required by your accountant if following the furnished holiday let tax guidelines.
Essential Amenities for Your Holiday Let
Beyond the furnishings, there are several amenities that can make your holiday let more appealing and comfortable for your guests.
Here are some essentials:
Welcome pack: A welcome pack with information about local shops, restaurants, and attractions can be a nice touch. You might also include a small gift like a bunch of flowers or a bowl of fruit.

Local information leaflets: These can help your guests explore the local area and find activities that interest them.

Emergency pack: An emergency pack with candles, matches, and torches can be useful in case of a power failure.

Contact numbers: Provide emergency contact numbers for yourself or your managing agent.

Weather essentials: Consider providing complimentary umbrellas and raincoats for those unexpected British showers.
By thinking of these little things, you can enhance your guests' experience, increasing the likelihood of positive reviews and repeat bookings. (You can also charge more)
Visiting and Maintaining Your Holiday Let
Regular visits and maintenance checks are crucial to keep your holiday let in top condition. During these visits, look for potential hazards like loose carpeting, wrinkled rugs, cracked crockery, rusty door hinges, and loose wall sockets.
Also, check the exterior of the property, including the guttering, roofing, and window seals.
This proactive approach can help you catch minor issues before they become major problems, and hopefully stop any guest complaints.
Your Responsibilities as a Landlord
As a holiday let landlord, you have certain responsibilities to ensure the safety and comfort of your guests.
These include:
Safety checks: You should conduct annual gas safety checks and regular electrical checks.
Fire safety: Your property and its furnishings and fittings must meet fire safety regulations.
Carbon monoxide detector: It's highly recommended to install a carbon monoxide detector. These are inexpensive and can potentially save lives.
Marketing Your Holiday Let
Effective marketing is key to ensuring your holiday let gets noticed by potential guests.
Here are some strategies:
Identify your target audience
Understand who your property appeals to and tailor your marketing efforts to reach them. Analysis what nearby holiday lets offer, or speak to some locals.
Use high-quality photos
Good photos can make a big difference in attracting potential guests. It will be worth investing in a decent camera or paying for some professional shots.
Choose the right letting website
Different websites cater to different audiences, so find the one that best suits your property and location.
Create a personal website
Having your own website gives you more control over your property's online presence and can help with search engine optimization (SEO). You can definitely have your own website as well as being listed on airbnb or booking.com. Its extra visability for your business and it may bring in some commission free bookings!
Owning a holiday let can be a rewarding venture, but it requires careful planning and management.
From securing the right financing and insurance to furnishing your property, providing essential amenities, fulfilling your responsibilities as a landlord, maintaining your property, and marketing effectively, there's a lot to consider.
But with the right approach, you can make your holiday let a success. And don't forget to enjoy it yourself occasionally. It's one of the perks!
If you have any questions or need further assistance, don't hesitate to reach out. Happy letting!
Speak to an expert about HOLIDAY LET mortgages
We have been helping clients with their holiday lets since 2006 and our brokers have the widest possible experience in this sector. A holiday let mortgage will allow you to purchase a property that will be let out to paying holidaymakers, whilst also allowing you to personally use it as a holiday home each year.
Every one of our clients has a unique need and our brokers love a challenge. So, even if your situation is not 'the norm', we can usually help.
Call 020 8301 7930 to start your journey with us.