Could switching your mortgage save you money?
Your monthly mortgage payment is likely to be one of your biggest outgoings and making sure you're on the best possible deal can make a huge difference to your overall finances.
Your mortgage interest rate might have been competitive when you first got it. But how would it compare now? By regularly reviewing your mortgage and remortgaging when an appropriate deal is available, you could save a lot of money.
WHY REVIEW YOUR MORTGAGE?
Because it could cost you a fortune if you don't.
Reviewing your mortgage does not necessarily mean applying for a new one. It's just to check where you are now and whether moving your mortgage could be beneficial.
It is rarely a good idea to pay your lenders Standard Variable Rate (SVR), which will be much higher than the alternatives.
If your initial fixed rate mortgage scheme has come to an end, you should look to switch mortgages to take advantage of a new lower rate.
THE COST OF NOT REMORTGAGING
We know that not everyone can remortgage to take advantage of different deals. Personal circumstances or changes in employment can all hinder a desire to change lender.
But where you are able to re-mortgage, what is the cost of not changing lender?
Let's say your mortgage has moved over to the lender's SVR, is that such a bad thing?
| | |
| --- | --- |
| Lender's SVR | 3.59% |
| Mortgage outstanding | £200,000 |
| Term outstanding | 15 years |
| SVR Monthly payment | £1,438 |
| Alternative 2 year fix | 1.61% |
| Alternative Monthly payment | £1,251 |
| Cost of not remortgaging | |
| Per month | £187 |
| Per year | £2244 |
Wouldn't it be great to save £2,000 a year?
This is an example only and the figures used were accurate as of 25/01/2022.
WHAT IS A REMORTGAGE?
Remortgaging is when you move your mortgage to a new lender but without moving home.
If you've had your mortgage for a while, and you haven't reviewed it, how sure are you that you're still getting a competitive rate? At the very least, you should review your mortgage when interest rates change because this will affect how much you pay.
Remortgaging means finding a new loan, with a new lender, but with different terms.
You apply for a new mortgage and have all of the normal choices such as:
Repayment method
Fixed rate/Variable rate
Mortgage term
It may also be possible to borrow more money for home improvements.
The new mortgage will effectively 'pay off' your existing mortgage and replace it, with monthly payments switching to the new lender.
Our Guide to Remortgages provides more information about the process and the choices available.
Unlike a moving home mortgage, you don't need to pay a deposit when remortgaging.
Some people need to remortgage almost as soon as they've bought a property! But who would need a day one remortgage?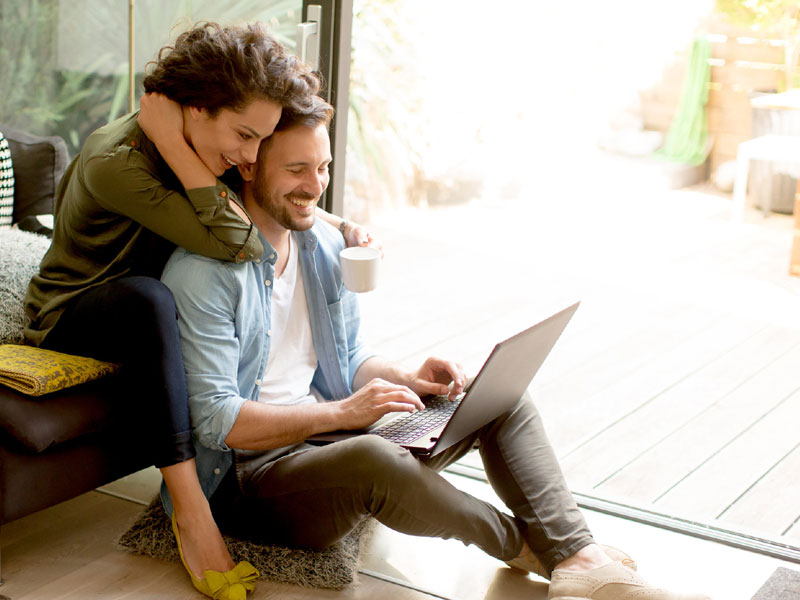 WHY DO PEOPLE REMORTGAGE?
Usually, people remortgage to find a mortgage deal with a lower interest rate, which means lower monthly repayments and less to pay in total. Often, they'll be looking to replace an existing fixed rate or tracker rate mortgage that is coming to an end. This avoids switching to the lender's standard variable rate at the end of the period, which is usually higher than the introductory rate.
For most homeowners their biggest outgoing is their mortgage repayment, but by reducing your mortgage rate by even a small amount, you could save money each year, every year, until it's all paid off.
Mortgage payments could also be reduced by extending the term of an existing mortgage, for example, increasing a 25-year mortgage term to 30 years. However, this option will cost more in the long term due to additional interest charges.
Another reason to remortgage is because, once a significant portion of the original mortgage loan is paid off, the homeowner could apply for a lower LTV (loan-to-value) mortgage, which may have lower rates.
Some people may also want to switch from a variable rate mortgage to a fixed-rate mortgage so they know exactly how much they will be paying each month to aid budgeting.
For a more in depth look, you may want to read our article Top 8 acceptable reasons for a remortgage.
WHO CAN REMORTGAGE?
Whether or not you can remortgage depends on the terms of your current mortgage. Some lenders demand an exit fee or early repayment charge, which can amount to more than you'd save by switching.
Also, if you're switching lenders, you'll need to pass the new lender's affordability assessment (yes a remortgage is income based). So, if your financial circumstances have changed (for example, your income is much lower than it was), you may not be able to remortgage with a new lender, although you could still potentially remortgage with your current lender.
Remortgaging your home and the amount of time needed will depend on your individual circumstances and remortgage needs. Providing clear, accurate and relevant documents when needed, such as proof of earnings, can speed up the process.
Can I remortgage my holiday let? – We cover this in another article but holiday let remortgages are available.
WHAT STOPS PEOPLE REMORTGAGING?
Some people worry that they won't be accepted for a new mortgage deal because they've changed career or are now self-employed. Some feel uncertain about their financial future and want to wait until they feel more secure. Some think that there might be a lot of hassle involved in remortgaging.
Previous bad credit could cause concerns over remortgaging.
These are all valid concerns but not necessarily reasons to remain with your current mortgage. By obtaining professional mortgage advice from a whole of market broker you'll get a better understanding about what mortgages are available to you, what rate you're likely to be approved for and whether this is the right choice for you now, as well as saving you time shopping around for the best deals.
About the Author
More by this Author