Are you thinking of remortgaging your home but are unsure whether you need to show any payslips?
Before you get started, it's important to understand what is required from both lenders and borrowers when it comes to proving income. In this article, we'll take a look at all the different ways you can prove your income for a remortgage application, as well as some other tips and tricks that could help make sure everything runs smoothly.
What does it mean to remortgage?
A remortgage involves replacing your current mortgage with a new one but without moving house.
Homeowners will usually decide to to this when they have come to the end of an interest rate deal (fixed rate etc). If you don't take any action the lender will start charging their default rate – known as the standard variable rate (SVR).
Most deals last between two and five years, so you will go through this process a few times during the full term of the loan.
If you're organised it's possible to lock in a new deal to run straight after your current one expires, this means you can avoid your lender's SVR altogether.
Remortgaging over to a new lender will require a full application and having your property valued. As you are applying for a new mortgage you have lots of choices over the: amount you borrow, mortgage term, mortgage features and the repayment method.
Can you get a mortgage with no proof of income?
Self-certification mortgages used to provide an option for borrowers to access mortgage products without needing to verify their income. However, since the 2008 credit crunch these products are no longer available.
Bridging lenders don't usually need proof of income as there are no requirements to make any monthly repayments. For residential mortgages, however, some form of income is always required with documentation to support it.
But, it is possible to just change your mortgage interest rate without showing any income details.
If you have the opportunity to re-mortgage then one option is to stay with your current lender and choose one of their interest rate deals. This is called a mortgage product transfer.
You won't be borrowing anymore money, or making other changes. Because of this there is no requirement to make a full mortgage application.
Bear in mind that this will only apply if your mortgage payments have always been made on time and there are no arrears. If not, expect the lender to ask about your income.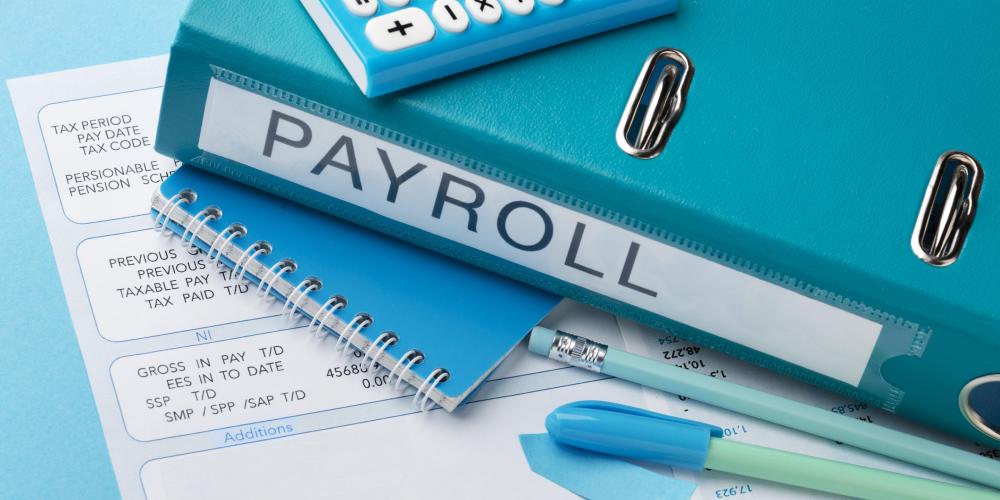 What proof of income is required for a mortgage?
When applying for a mortgage, lenders will usually ask you for evidence of income in the form of bank statements, self-employed accounts, payslips (covering the last three months), P60 and/or evidence of any bonuses received.
For employees, proving income is straightforward. However, self-employed borrowers, those with multiple sources of income or people new to their job may be asked to provide extra documentation as part of their mortgage application.
When assessing affordability, lenders will generally look at a multiple of your gross income. However, to ensure you have sufficient disposable income to cover the repayments, they will also assess your outgoings against your net (or "take home") income.
Employed
If you are employed then your pay will operate through the PAYE (pay as you earn) system. Basically, income tax and national insurance is deducted by your employer and passed on to the tax man automatically.
Lenders will want to see 3-6 months of payslips and your most recent P60. If you regularly get paid bonuses or overtime and need this money to obtain a bigger mortgage, you will probably need to show 12 months worth of payslips.
Self-employed
Self-employed applicants will be asked to provide:
2-3 years of business accounts, ideally prepared by an Accountant
2-3 years of personal tax returns (3 years SA302s)
Last 3 month's personal and business bank statements
For newly self-employed borrowers, providing enough evidence to satisfy lenders can be challenging. Having only one year's worth of accounts is a common issue for people wanting to take out a mortgage. Fortunately, there are options available for those who have been self-employed for just 12 months.
The broad term 'self employed' can include many different types and nuances such as: sole trader, partner, entrepreneur, company director, subcontractor and freelancer. The documents needed will be slightly different for each one.
CIS Subcontractors
If you work as a subby in the construction industry then there's a good chance that you will be paid through the CIS system and receive monthly CIS payslips or stubs.
Although technically self-employed, you can use your CIS statements as your 'payslips' and proof of income, without the need to get your accounts made up.
The other big advantage is that certain lenders who offer CIS mortgages, will be happy to work out the maximum mortgage using the gross income from the CIS payslips and not the net or take home pay. This means you can borrow more.
Other documents you will need
When applying for a remortgage, you will need to produce the same documentation that was requested when you initially applied. This includes items such as identification documents, proof of address, and bank statements detailing your financial information.
Your lender may request to view some or all of the following documents:
ID documents (passport or driving licence)
Proof of address (e.g. utility bills or credit card bills)
Last three months bank statements
Last three months pay slips
If self-employed: your last two to three years' accounts/tax returns
Last three CIS payslips
Proof of bonuses/commission
Latest P60
Reasons to remortgage
Remortgaging can be a great way to reduce your monthly payments, access the equity in your home, or switch to a better deal. While there are costs associated with remortgaging, it could save you money in the long run and provide other benefits.
In this section we will explore some of the reasons why remortgaging might be right for you.
Lower interest rates: If you're looking to reduce your monthly mortgage payments and save money over the life of the loan, you may want to consider remortgaging to take advantage of lower interest rates.
Access to equity: If you need to access the equity you have built up in your property to fund home improvements, education expenses, or consolidate debt, remortgaging could be a good option for you.
Change in personal circumstances: If you've experienced a change in personal circumstances such as a divorce, redundancy, or a change in income, remortgaging can help you renegotiate your mortgage payments to better suit your financial situation.
Switching mortgage type: If you want to switch from an interest-only mortgage to a repayment mortgage or vice versa, remortgaging can help you manage your finances more effectively or free up cash flow.
End of a fixed-rate deal: If your fixed-rate mortgage deal is coming to an end, you may want to consider remortgaging to avoid paying a higher standard variable rate. By remortgaging to a new fixed-rate deal, you can lock in a new interest rate and avoid any potential increases in your monthly mortgage payments.
Getting the right advice
Remortgaging can be a complex process and it's important to get the right advice. A good mortgage broker will be able to provide you with the necessary guidance, help you choose the best lender for your circumstances, and navigate any potential issues that may arise during the process.
At Drake Mortgages, our experienced team of advisers are here to help you make an informed decision when it comes to remortgaging. We have access to thousands of deals from the UK's leading lenders, and will take the time to understand your individual requirements and offer tailored advice specific to your needs.
Contact us today for a free consultation.
About the Author
More by this Author
Sean Horton is a co-owner of Drake Mortgages and has worked in financial services, mortgages and insurance since 1988. Previously a financial adviser and a mortgage broker, he regularly writes about mortgages, bridging loans and commercial finance.